Brittany Crystal Effect Lighting Collection
Author Peter York once said "Chandeliers are marvels of drop-dead showiness, the jewellery of Architecture." We couldn't agree more, adding a crystal chandelier into your home is like putting on your favourite diamond necklace just before you leave for that all important meal. It's like placing a tiara on your head before you walk down the aisle. We love providing our customers with the finest crystal chandelier designs. And we're always looking for the next big statement piece to capture our hearts.
Today we're introducing our super luxurious New Brittany Crystal effect lighting collection. This jaw-dropping range features a beautiful array of crystal beads and droplets encased in a chrome basket. With large crystal balls that peep out from underneath the fitting.
Brittany Pendant Lighting Collection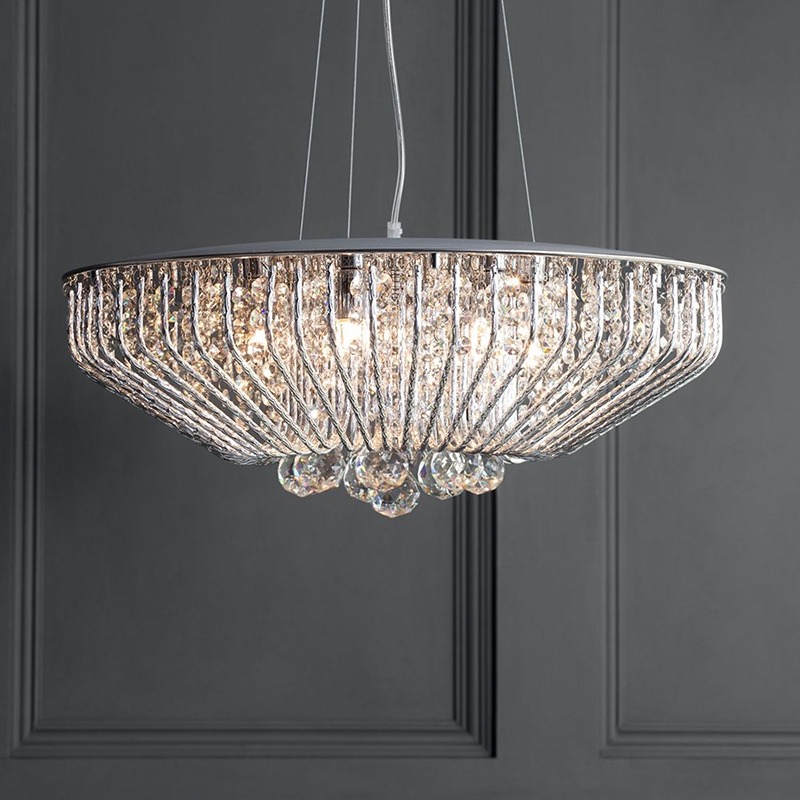 This is a stunning collection, if you're after a fitting that's going to make a statement then our Brittany range is the one for you. This collection features a pendant style 6 light. A 7 light flush ceiling light that sits snug up against your ceiling. And a complimenting 1 light wall light that brings the whole collection together.
Brittany Flush Lighting Collection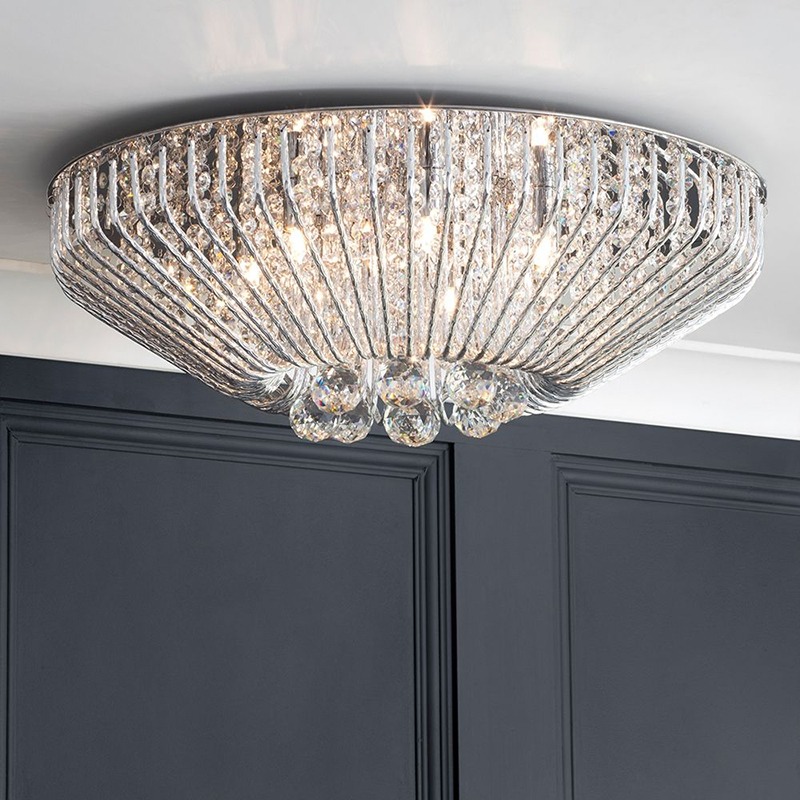 We've given our pendant design adjustable cables so you can lower the fitting to your desire. The Brittany is such a beautiful collection. Suspend above breakfast bars or kitchen islands for optimum luxury. Or hang in the hallway to create the best first impression ever!
Brittany Wall Lighting Collection