Combine styles of the past and present by introducing some vintage inspired lighting into your home. Unconventional and edgy, traditional with a modern twist - it's an aesthetic that is so en vogue this season. Whether it's pendants or wall lamps, we stock a wide range of vintage inspired fittings guaranteed to give your décor a timeless and classic feel.
Simplistic and subtle - if it's the less is more approach to interior you favour, our Visconte Salisbury 2 Light Ceiling Pendant can help you achieve this.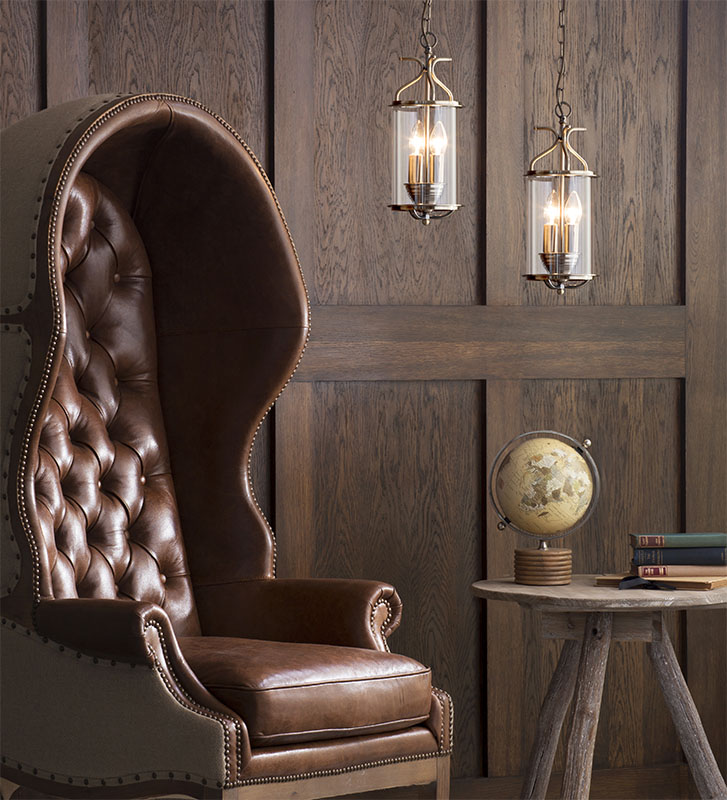 These lantern shaped fittings have curved bars that are accentuated by an antique brass finish. They are also compatible with dimmable lightbulbs so you can go that extra length in order to incorporate an old-fashioned salon ambience into your home.
If it's ornate statement lighting you're in search of, look no further than The Rectangular Crystal Prism Bar Ceiling Pendant in rust finish. It's unique and lavish design would be well placed in any dining or living space. The hanging crystal prism has a tiered effect and you are also able to adjust the drop height. What it permeates in style, it certainly doesn't lack in substance – offering excellent light coverage, its powerful beam emanates throughout the room.
Black is not back, it never left. Captivating, edgy and above all - versatile. It is a timeless classic and a great alternative to metallics. Invite some refinement to your décor with the Visconte Corsica 5 Light Glass Rod Ceiling Pendant in Black. With exposed bulbs, classy glass rods and a sheer black finish, this fitting adds a touch of class to any landing or hallway. This ceiling pendant is also compatible with LED lightbulbs, so it not only exudes elegance but is an excellent energy saver also.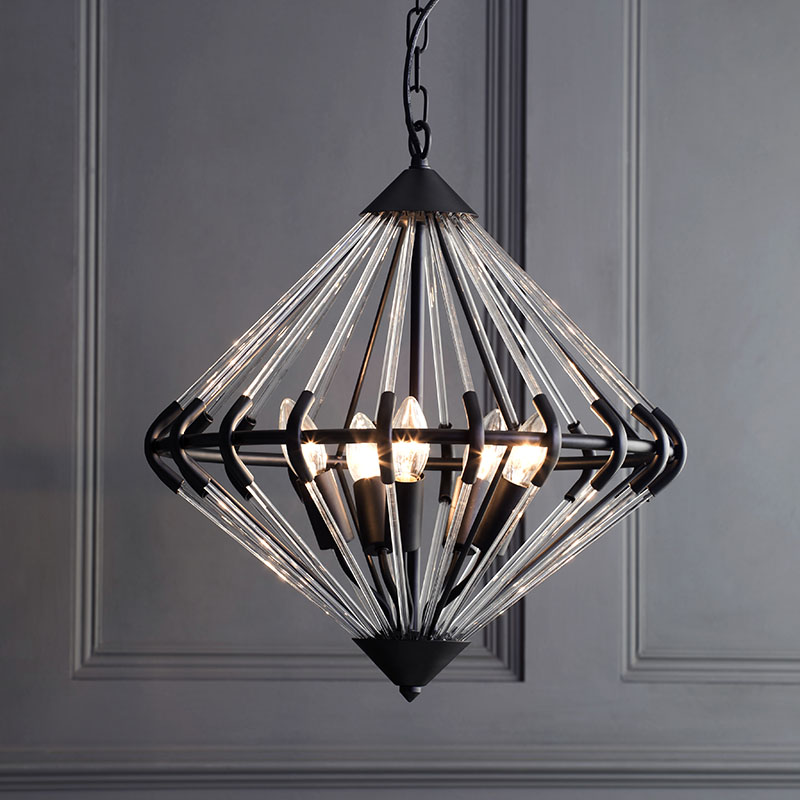 Flower power may have originated in the 60s but floral designs have endured throughout the ages. Accessorise your chill out space with this Vintage Floor Lamp with Flower Shade 1 Light in Antique Brass. The quintessential example of chic meets shabby, this quaint yet quirky floral floor lamp is not only pretty but it also offers fantastic task lighting, perfect for those cool winter nights rolled up on the couch with a gripping book.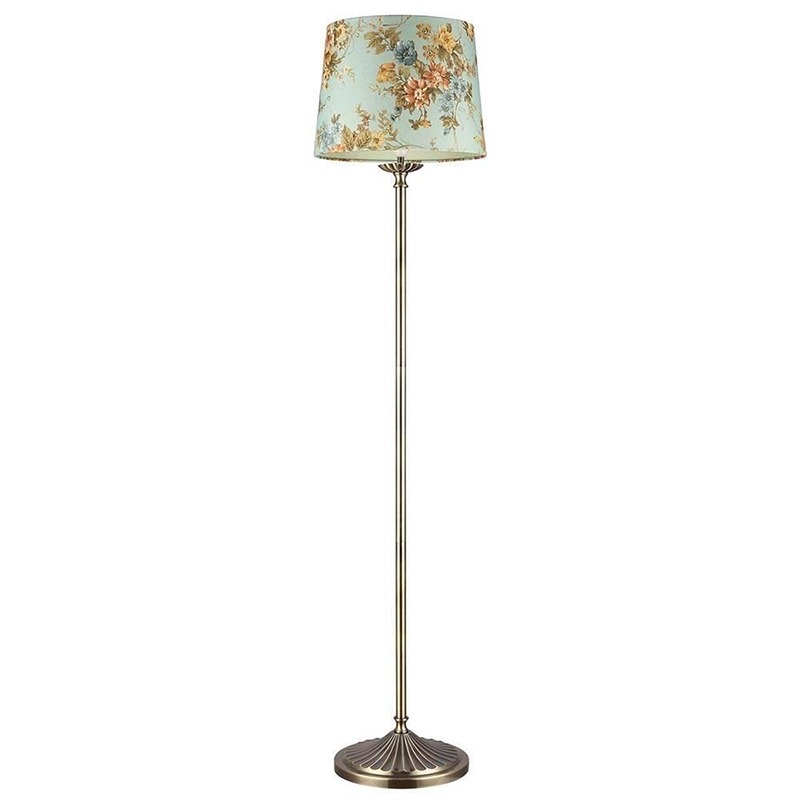 Vintage style lighting can easily be implemented into your outdoor light choices too. Channelling a Victorian street lantern design, these 2 Pack Colone Outdoor Lantern in Beveled Glass Wall Light add a simplistic yet distinguished look to your porch.
Robust and durable, these fittings are not only stylish but perfect for all kinds of weather, providing proficient illumination for your driveway during these dark winter months.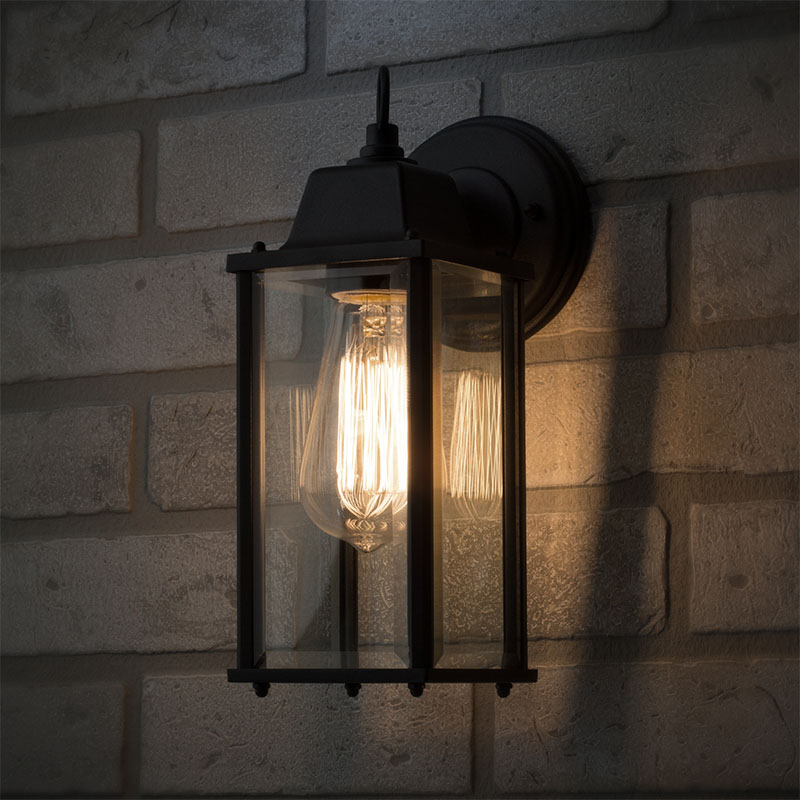 We may not have the freedom to socialise in plush nightspots during what would normally be peak party season with Lockdown 2.0 now in full effect. However, with this Pack of 2 Flo Pendant Ceiling Lights in Brushed Bronze brightening up your room, it easily feels like you could be sitting in a swish speakeasy. Modelled on the cosmopolitan Mediterranean bars of the 70s, these lights feature an assortment of amber effect beads cascading from a smooth bronze finish pendant, emitting a warm glow. Ideal mood lighting to help create a discotheque effect at home for those weekends spent entertaining friends via Zoom parties.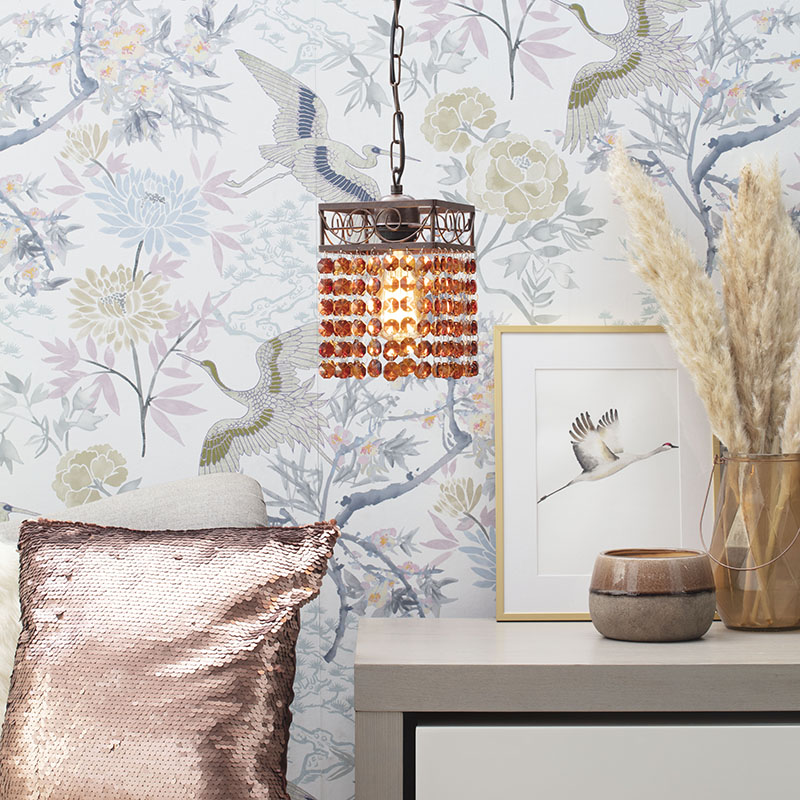 If it's a palatial aesthetic you are looking to emphasise in your lounge or bedroom, then the Marie Therese 5 Light Chandelier - Smoke is the perfect choice. This Versailles inspired chandelier adds a regal touch without a royal price tag and is now available in even better value with our LED bundle (5 free lights included). It's captivating, crystal effect droplets and smoky finish reflect an exquisite mesh of tradition and edge, much like the Versailles palace itself!