Layering Lighting to Transform Space from Litecraft
Layering Lighting is one of the most important features in being able to transform the designs of any household, as it is the feature which looks to offer tone and mood to an interior for a more suitable theme for the purpose of the room. Within you home Layering Lighting will help to give a more effective and relevant style of light to the household, so it is vital that you spend the time to structure your lighting in the way that is best suited to the image and purpose of the interiors.
There are three main types of lighting for use inside of an interior, ambient, task, and accent, which can either seem incredibly daunting or quite familiar depending on how much experience and knowledge you have of the topic. Keep reading to find out how to use each style of light to your advantage to create the perfect lighting theme to transform your home!
Ambient lighting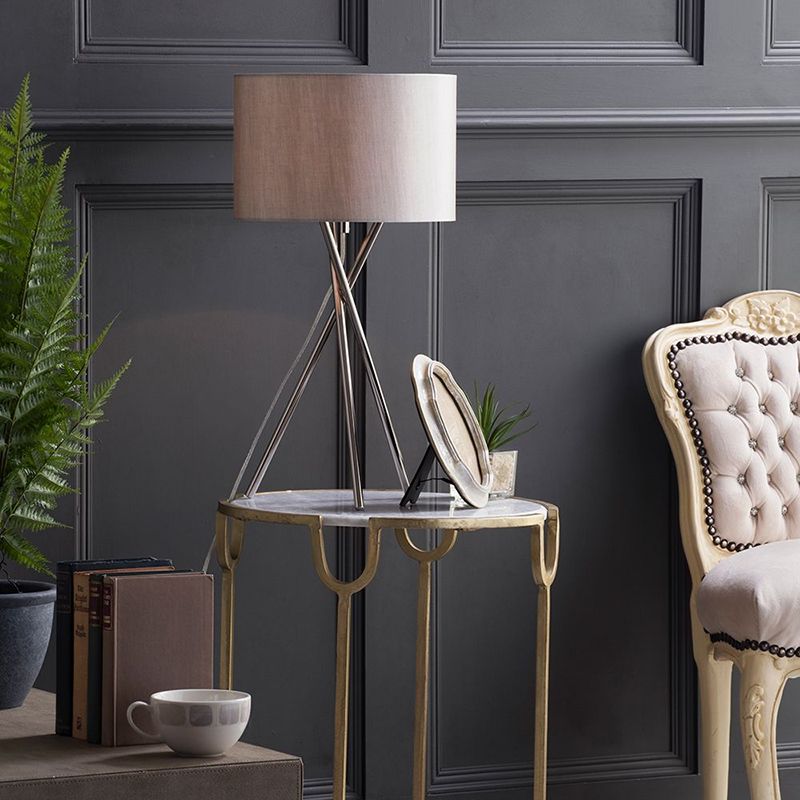 Another way of layering lighting. Ambient lighting is probably the most widely seen and used style of light within any household; it is the basic style of lighting that creates atmosphere within the interiors whilst also giving a useful wash of illumination around the room. There isn't really a particular style of fitting that creates ambient light, instead it is a combination of multiple fittings around the interior working together to produce a wonderful lighting theme within your home. You can combine a range of fittings to create the perfect form of ambient lighting inside of your home, with table lamps and floor lamps offering a soft and soothing glow to the areas that surround them, thus being able to transform your home.
Litecraft's top pick for ambient lighting is the fantastic Gaius 1 Light Floor Lamp with Maroon Shade – Chrome, which gives a stylish modern look to your home whilst also introducing a soft and comforting glow to an interior for a more relaxed feel inside of the household. The lamp has a tall chrome structure and is topped with a unique maroon coloured shade. This will give a sophisticated splash of colour to the room.
Task lighting
The next way of layering lighting is task light. Which is the most practical style of illumination you can bring into a household. This offers light that is suitable for a specific purpose and making a space far more useful. Task lights tend to give a direct and focused beam to a certain space. Lighting it up for a clearer view which is sure to allow you to complete the activity with greater accuracy and precision, leading to a better result. Task lamps are the most common form of light for this. However in other rooms you may find that a shaving light or under cabinet light is just as effective. Thus helping you to complete a task.
Litecraft's top pick for task lighting is our brilliant Alpha Poise LED Task Lamp – Black, which gives a sleek modern image to any household alongside a versatile and effective form of direct task light that is sure to offer a more purposeful effect to your home. This lamp has an adjustable structure and multiple different light setting. Thus allowing you to find the right kind of light for any task you may be faced with.
Accent lighting
The last style of layering lighting that we're going to look at it probably the most disposable. Not necessarily vital style of light that you will bring into a household. However it is also the most creative and aesthetically pleasing forms of light. Coming in a huge range of different shapes, sizes, and styles. So there is sure to be an ideal piece for any décor. Accent lighting is your chance to transform and bring your own sense of style to an interior. Therefore creating your own stylish image the is relevant to your tastes.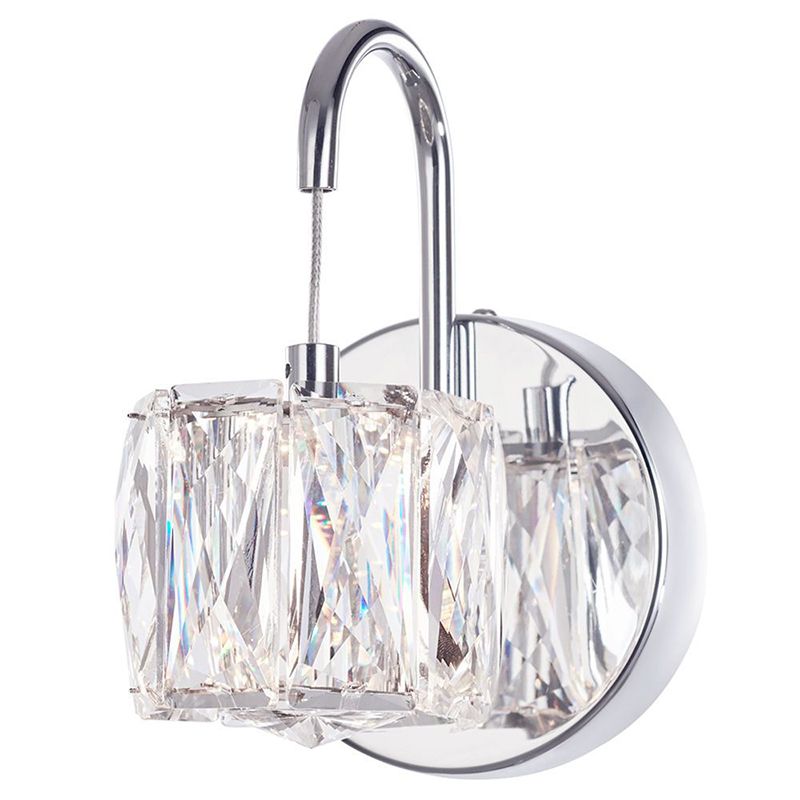 Litecraft's top pick for accent lighting is this wonderful Ice 1 Light Pendant Wall Light – Chrome, which brings a stunning modern image to any interior, whilst also offering a soft glow to the surrounding space. The light features a hanging cube which sparkles beautifully. Also a chrome plate and arm fixing the piece to the wall. The simple structure gives a unique look to your home. This is sure to give a stylish and personalised twist to any household's designs.
Conclusion
By utilising these three different styles of light you should be able to produce a well-rounded lighting theme within your home. Therefore it will be comfortable, practical, and immensely stylish. Starting with an ambient base. Then tailoring the task and accent lights to suit the needs of an interior. This is sure to give you a wonderful end product. So be sure to follow these tips. Whilst also ensuring you put your own unique edge to the spaces within your home too!
To shop with Litecraft, you can simply browse our online catalogue right here on our website. Or pop into one of our UK stores where you'll be able to see our lights in their full glory. You can then be able to chat with one of our friendly representatives. Who are on hand to help you find the perfect fittings for your home. You can also now check out our Facebook Shop for more inspiration.