Sometimes it can all be a bit too much having to choose just one theme for your interiors and then having to stick with it throughout, so why not consider mixing up the different styles within a room to create a unique and eclectic mix of features for a personalised yet fashionable twist within the rooms. Two of the best contrasting themes for using together are modern and traditional, as, despite the obvious different in eras, they feature many of the same basic principles that are needed to work well alongside each other. By finding the right balance between the themes you will be able to create a spectacular sense of style inside of your home which has a truly comforting character, so here are our top tips for helping you to bring this brilliant theme into your home!
How to mix the two styles effectively
One thing that you have to keep in mind when it comes to creating a lighting theme which incorporates both a modern lighting and a traditional image in that there are no specific rules to follow – you do what looks best to you! However, there are a few pointers which are useful to follow, which is what this article is here to explain. First of all, you will be best off deciding on a dominant theme; this will be the theme which is slightly more prominent within the designs of the room and which you will base the rest of the interior's look around. It's completely up to you, and either one is a great base to build up from.
Next, you need to assess the needs of the room and decide which kind of light fitting is best suited to give a practical form of illumination to these areas. Rooms with higher ceilings are usually best suited to larger fittings with an elegant drop such as pendant fittings, which will sit suspended in the air to offer a wide spread of light to the areas below. On the other hand, flush fittings are excellent space saving alternatives, requiring a minimal drop height and ceiling space whilst also retaining a very stylish image to give a fashionable look to the interiors.
Top picks from Litecraft
1.Marquis by Waterford - Foyle LED 8 Light Bathroom Ceiling Pendant - Chrome: This spectacular modern pendant is a bold way to bring a sophisticated urban image into absolutely any household, with the eye-catching hanging structure grabbing attention and stamping its own unique look into the interior's designs. The 8 light LED piece offers a sparkling glow to the room, creating an elegant yet contemporary feel for the household.
2. Corona 3 Light Vertical Spiral Table Lamp – Chrome: Table lamps are a fabulous way to offer a very stylish form of soft, soothing accent light to your interiors for a more relaxed and comforting tone, making your home the perfect place to unwind and relax inside of at the end of a long day. This 3 light lamp comes with a contemporary chrome finish and utilises a shimmering integrated LED light to offer a gorgeous shine to the interiors.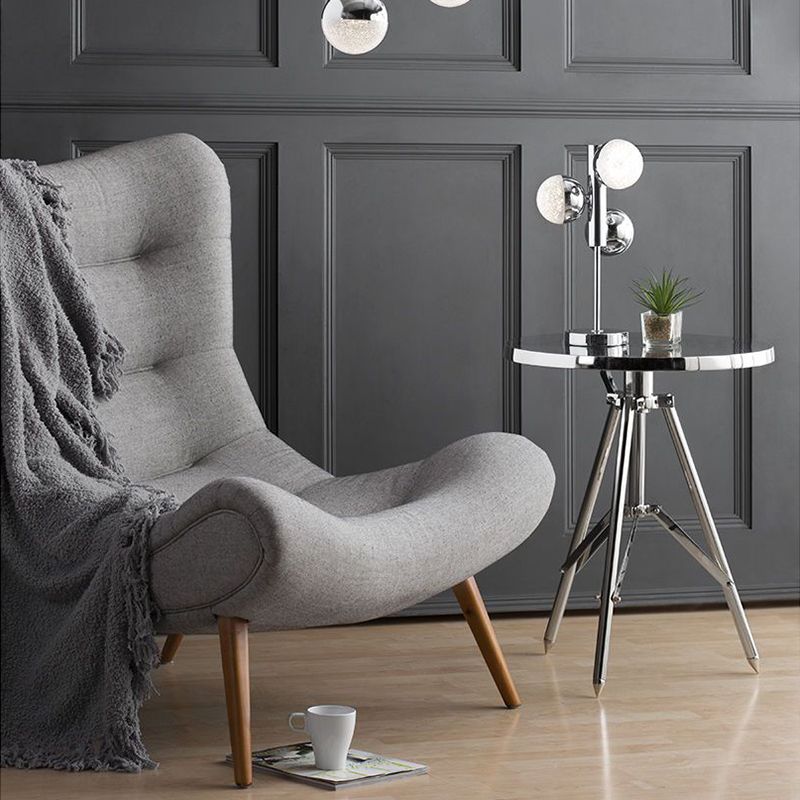 3. 1 Light Traditional Style Floor Lamp with Natural Coloured Shade - Antique Brass: Accent lighting is a great way to give a softer and more elegant tone to your home, with this stunning traditional style floor lamp being the perfect piece for bringing it into your home in a very sophisticated manner. This floor lamp comes with an antique brass finish and a natural coloured shade, with the centre spiral detailing giving a unique look to the simple light.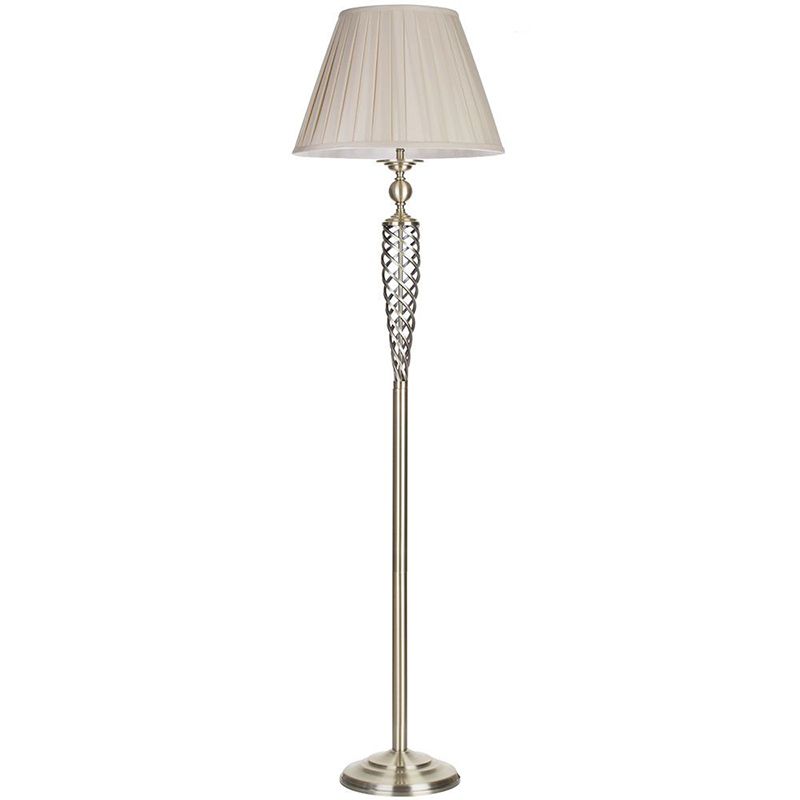 4. Carter 15 Light Vintage Style Industrial Cartwheel Ceiling Pendant - Rust: This bold vintage style pendant light is a stunning traditional centrepiece for any interior, dictating the theme within a room for a gorgeous rustic feel. The cartwheel inspired design can be used in a range of interiors thanks to the adjustable drop height, whilst the industrial bulb holders bring a slightly more urban twist to the room.
These tips should guide you in the right direction when it comes to combining traditional lighting with modern fittings, helping you to create a unique and personalised lighting theme inside of your home. Always remember to try to put your own personal spin on the lights to make the interior feel more comfortable and suitable for your own tastes!
To start shopping with us here at Litecraft, or to find more helpful hints and guides, you can visit us in one of our UK store, or pop over to our online catalogue and blog page today!