Do you want to create a well lit bedroom but don't know where to start? Our Guide to Bedroom Lighting will give you some helpful tips and advice for the perfect bedroom lighting.
When choosing bedroom lighting, you should consider style as well as function. Lighting can play a huge part in creating a perfect bedroom atmosphere. The bedroom is a place of rest and relaxation, the sanctuary we retire to at the end of the day and the best place to curl up with a good book. It should be the cosiest and most relaxing room in the home. That said, a dark and cosy atmosphere is great for sleeping, but not so great for finding the right coloured socks when getting dressed in the mornings. For the best of both worlds, create a bedroom lighting scheme that works for morning and night, with a layered lighting effect. Main ambient lighting can be complemented by soft accent lighting and focused task lighting for a perfectly illuminated bedroom.
Things to consider when choosing bedroom lighting
Size:
When choosing bedroom lighting, think about the size of the room. A big room will need more lighting and can also benefit from zoned lighting to define different areas of the room, such as the sleeping area and the dressing area.
Function
: An important consideration when choosing lighting is who uses the room and what for? If the bedroom doubles as a home office, you will need focused task lighting in the form of a
desk lamp or table lamp
. If your child likes to play in their bedroom they will need a bright, even source of lighting.
Placement:
Most people like to be able to control the lighting from bed, so placement is important. There is nothing worse than getting out of bed to turn out the light and stumbling around in the dark! Think about placing lighting by the bed and choose lighting with an in-line switch that can be easily reached.
Style:
Think about the style you want to create in your bedroom. Modern or traditional? Decorative or functional? Opulent or minimalist? A decedent
bedroom chandelier
will create a very different look to a minimalist chrome ceiling light so think about your preferred look when choosing your  lighting.
 Bedroom Ceiling Lights
Every room needs a main source of lighting, and the bedroom is no different. Bright ambient lighting is a necessity for dark mornings and helping you to get ready for the day. A
ceiling light
is the perfect way to bring ambient lighting to your bedroom. The type of ceiling light you choose depends on the look you are looking to create in your bedroom. A chandelier can create a chic boudoir feel while a chrome semi flush light is perfect for creating a modern look. The bedroom is an ideal place for a dimmer switch, allowing you to make use of bright light on dull mornings and create a more relaxing mood at night.
Table & Floor Lamps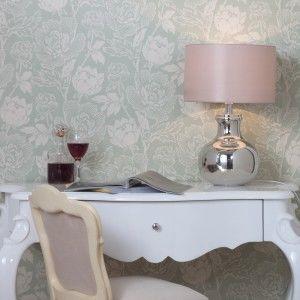 To create a more relaxing atmosphere, add accent lighting in the form of
lamps
. A couple of
table lamps
and
floor lamps
dotted around the bedroom will provide the perfect level of light for relaxing in the evening. If the bed is your favourite place to read a good novel or catch up on some last minute work, try adding task lighting to the bedroom. Table lamps and desk lamps by the bed can be angled to cast light where you need it.
Bedroom Wall Lights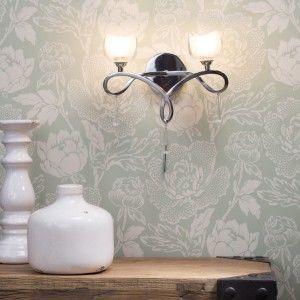 wall lights
are another great source of accent lighting at eye level to help you unwind at bedtime. Decorative table lamps on either side of the bed can help to create a luxurious, hotel-like feel in the bedroom and also provide a bedside reading light.
Children's Bedroom Lighting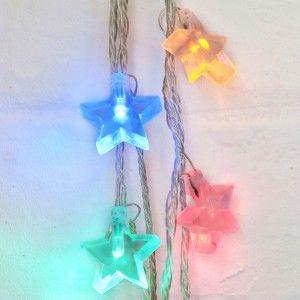 Lighting for children's bedrooms should be bright, colourful and fun! Create a practical and versatile lighting scheme with a mix of ceiling lights for busy mornings and playtime as well as table lamps help to promote a relaxing evening atmosphere. Add in some desk lamps for bedtime stories and homework time and you will have the right lighting for all of your child's needs.
Children's lighting
should always be safe, which is why all of our lighting is safety tested and made with child friendly materials.