How to light your home on a budget
Lighting your home on a budget can be a challenge for home owners. Every room needs multiple sources of illumination to create a successful lighting scheme. As well as the cost of light fittings can soon add up.
How to light your home on a budget
Luckily, Litecraft have a few clever budget-friendly options when it comes to home lighting. Whether you're tackling a budget home renovation or just want to update your light fittings without spending a fortune, take a look at our ideas for great value budget light fittings under £50.
Beautiful Budget Chandeliers
Chandeliers are the epitome of luxury and indulgence. A style classic, they usually feature elaborate designs with crystal beading and elegant metal framework. As a result, chandeliers often come with a very large price tag.
If you love the look of a chandelier but have a tight budget to stick to, the Marie Therese is the perfect solution. This elegant chandelier is crafted from acrylic for a stylish and contemporary look that is affordable too. At just £39, the great value Marie Therese is perfect for creating a statement without spending a fortune.
Marie Therese Chandelier
The Marie Therese chandelier is available in a range of colours and finishes to suit every taste, from classic silver to colourful plum and dramatic black for extra wow factor. It features curved arms embellished with crystal effect beading and drops. The dual mount chandelier can be fitted close to the ceiling or hung at any height between 45cm and 145cm.
 Low Cost Easy Fit Shades
One of the best ways to update your lighting on a budget is with easy fit light shades. Easy fit shades are usually much less expensive that ceiling light fittings and they're easy to install too. These shades simply attach to your existing light fitting and require no complicated wiring or electrical work which can often add extra onto the cost of lighting.
Light shades don't have to be plain. There are many amazing, trend-inspired styles available that will add a stylish touch to your decor. Lamp shades now come in fabulous shapes, such as the Spikey ball lamp shade, and with stunning design details like the bamboo shade with a yellow interior. Lamp shades can make a real style statement in a home without breaking the bank. Take a look at some of our favourite budget-friendly light shades below.
Great Value Table Lamps
Want to spruce up your lighting without spending a fortune? A few new table lamps dotted around a room will give the space a whole new look under budget. Table lamps are the quickest and easiest way to update your lighting;they require no electrical work or installation. Simply plug them in to enjoy their soft glow and illumination. What's more, table lamps such as the acrylic ribbed table lamp can be purchased for as low as £9, making them a great solution to budget lighting.
 Carly damask lamp
Add a couple of table lamps at either side of the bed to makeover a bedroom, or replace your old living room lamps with stylish new ones for an updated look. Litecraft have a range of amazing table lamps to suit every budget, from the Carly damask lamp at £19 to the Holey faux suede table lamp at just £12.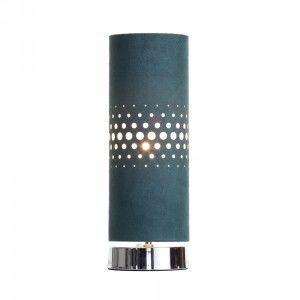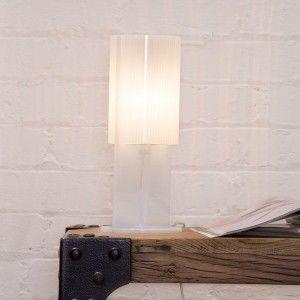 Money Saving Lighting Tips
When buying lighting for your home, it is important to think about how to save money in the long run. Here are a few tips to help you reduce your future costs.
1. Choose classic styles that won't date
You may love that trend-inspired light fitting, but trends change every year and your new light could soon look dated. Similarly, choosing a light fitting that only matches your current decor can be a bad idea if you like to change your look or your colour theme often. Instead, shop smart and choose classic styles that will look great for years to come. Classic styles include chandeliers, drum light shades and simple stick lamps. Colours and finishes such as chrome and antique brass will always look good and are easy to match with changing decor.
2. Invest in LED lighting
LED lighting is a great way to save money over time. LED bulbs use up to 90% less energy than traditional light bulbs, so by switching to LED lighting, you can reduce your energy use by up to 90%. Switching just one bulb from traditional incandescent bulbs to LED can reduce your energy bills, but switching every light to LED can save a typical home around £30 a month. When you add that up over the years, it is easy to see that LED bulbs are a great option if you're looking to save money.
Switching to LED bulbs may seem costly at first, because the initial costs of purchasing bulbs are higher than traditional bulbs. However, LED bulbs will significantly reduce your energy bills and will not need replacing for a decade or longer. With this in mind, LED bulbs are a worthwhile investment that will save you money in the long run.
3. Look for multi function lighting
Get your money's worth from your lighting by choosing multi-functional fittings that have a double use. For example, mother and child floor lamps feature two lights in one. An uplighter that provides an illuminating glow. As well as a spotlight for focused task lighting. Illuminated shelving provides a handy storage area as well as a source of accent lighting. So you don't have to spend extra on wall lights. If you love to throw dinner parties, our range of fabulous wine glass chandeliers feature an added money saving bonus. Real wine glasses that can be removed and used for drinking! These are just a few examples of clever ways to save money when buying lighting.
Litecraft have a wide range of budget-friendly. Low cost lighting option available online. To browse our full range of lighting, click here.