Gift Guide for Mother's Day!
It's almost here! Have you already picked the perfect gift for your mom this Mother's Day? If not, fear not as we have some great ideas that will help you to brighten up her day quite literally. Furthermore, here's a selection of some of our bestsellers for you to choose from. More so, to make it even better we have also created a special Mother's Day discount code that will give you an extra 20% off* when shopping online. Just use the code ''MUM20'' at the checkout.
Marie Therese 5 light chandelier in white
Our Marie Therese collection has proven to be one of our bestselling ranges currently offering you 15 different designs to choose from. They are elegant, classy and chic, all you have to do is pick the size and colour you like the most. With the spring upon our doorstep and pretty Snowdrops rising from the ground we thought that our Marie Therese 5 light chandelier in white would make an excellent Mother's Day gift.
Mosaic Mirrored Table lamp
A decorative bedside table lamp that exudes a cosy and warm ambience will make a great addition to any bedroom. We think our Mosaic Mirrored Table lamp would make a lovely gift. It has a striking mosaic design and will look great both on and off.
Glitzy Sequin Cushion in Silver
Matt metallic finishes are a big yes this season. A toned down elegance that will offer a more down-to-earth feeling while still looking chic. We have chosen our Glitz Sequin Cushion in Silver for all those trendy mum's who love a contemporary sparkle. These little gems will look stunning in any room. Available in 3 metallic finishes.
Large Basket Ceiling Flush Light
If you want to make her feel like a royalty a lush ceiling light is the way to go. Our Large Basket ceiling Flush Light oozes of elegance and luxury. Finished in antique brass and decorated with sparkling crystals it can turn any house into a palace.
Gatsby Table Lamp
If you are looking for something original and eye-catching how about our Gatsby table lamp? The unique vintage design will make this stunning little charmer stand out in any room, whether it's decorating bedside table or living room counter. For added charm and ambience choose our 7 light version.
Regency Pink Double Duvet Cover
We all know that breakfast in bed is like an unwritten rule for Mother's Day, so make sure to treat her with some new bedding to make the breakfast in bed even more special. Our Regency Pink Double Duvet Cover will turn any bedroom into a majestic boudoir. You can add matching curtains to will finish the lush look.
Monique 4 Light Chandelier
Our Monique 4 Light Chandelier is not your typical chandelier, and that's why we love it so much. The original design chrome frame decorated with clear crystals will make this light the focal point of any room and a stunning Mother's Day gift.
For more inspiration take a look at our latest Pinterest Board.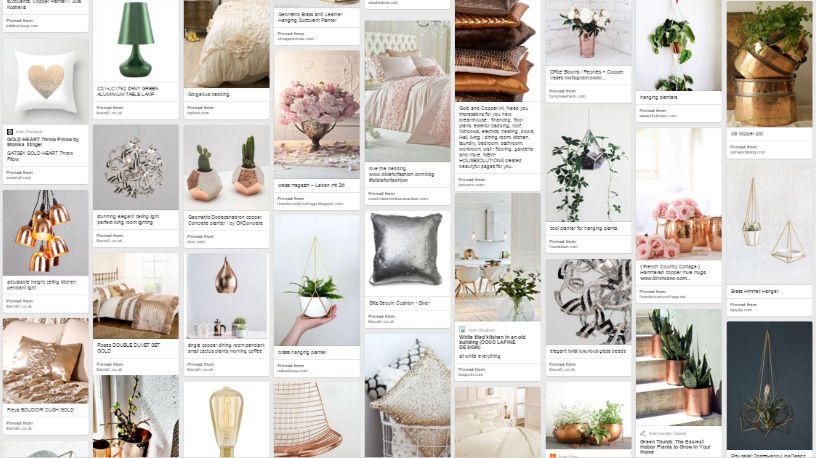 *Excludes Philips, pre-order items and special orders... Ends Sunday the 6th of March at midnight!