10 of the best ceiling lights for bedrooms
When it comes to bedroom lighting, there is a huge variety of styles available. Bedroom ceiling lights will become a main focal point of the room and provide the main source of ambient lighting, so it is important to pick a light fitting that suits your personal style and decor best.
To make the decision easier, here are our picks of the top 10 best bedroom ceiling lights available at Litecraft.
L'amour 4 light chandelier in pleated shade - Black
Create a luxurious boudoir feeling with the L'amour ceiling light. It features a glamorous crystal-effect chandelier on the inside with a soft pleated fabric shade around the outside to keep things cosy in the bedroom. The L'amour chandelier is perfect for opulent bedrooms with a luxurious look. Pair it with silky sheets and sparkling silver accessories.
Marie Therese 5 light dual mount chandelier - Chrome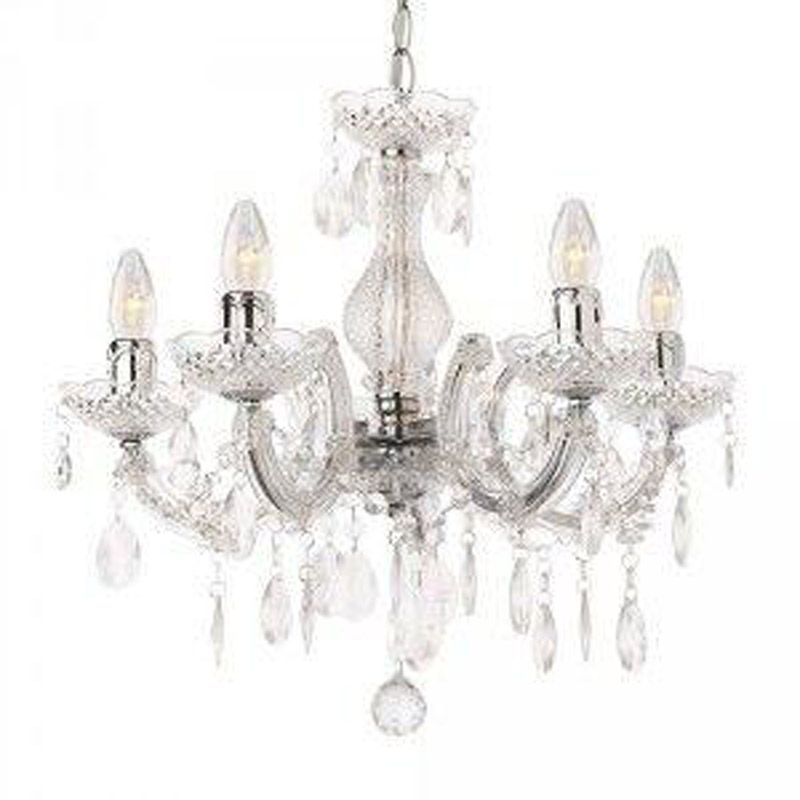 For a classically elegant look, add a chandelier to your bedroom. The Marie Therese is perfect for bedrooms with an luxurious style of decor. It features a chrome and acrylic finish with crystal effect hanging beads and drops. Hang it above the bed to create a stunning centrepiece. The Marie Therese 5 light chandelier is available in a range of colours to suit every bedroom.
Shanghai 1 light pendant glass shade
If your style is simple and sophisticated, the Shanghai will perfectly complement your bedroom decor. This simple pendant light features a rippled effect opaque glass shade that will give a serene and relaxing feel to your bedroom.
Mimi tiered drum easy fit shade - Plum
For contemporary styled bedrooms, the Mimi easy fit shade is a great choice. It features a tiered fabric design and is available in plum as well as black. The Mimi is an easy fit shade, which means that it fits easily onto an existing light fitting for a quick and simple solution to bedroom lighting.
Hanging butterfly vine pendant light - White
This beautiful butterfly pendant light is a perfect pick for bedrooms with a feminine touch. It features shimmering capiz shell butterfly charms that hang from a frame for a delicate look. Co-ordinate this light with pretty pastels and soft fabrics.
Replica Circa 1956 pendant light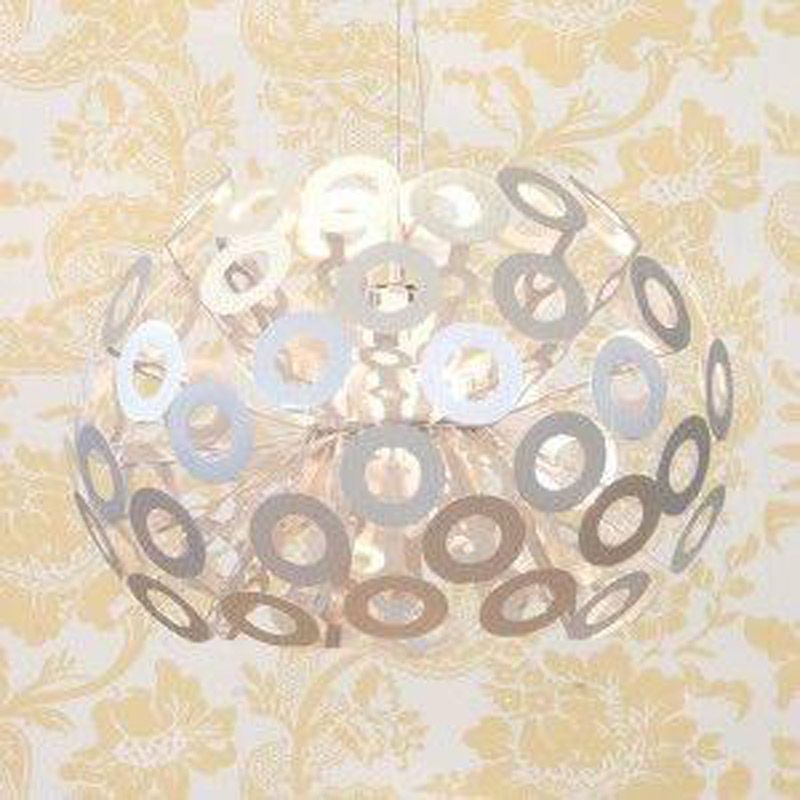 The Replica Circa 1956 pendant is inspired by retro designs for a statement look. The fabulous design featuring stainless steel rings radiating from the centre will create an eye catching focal point when hung above a bed.
Sammi 3 light flush ceiling light - Chrome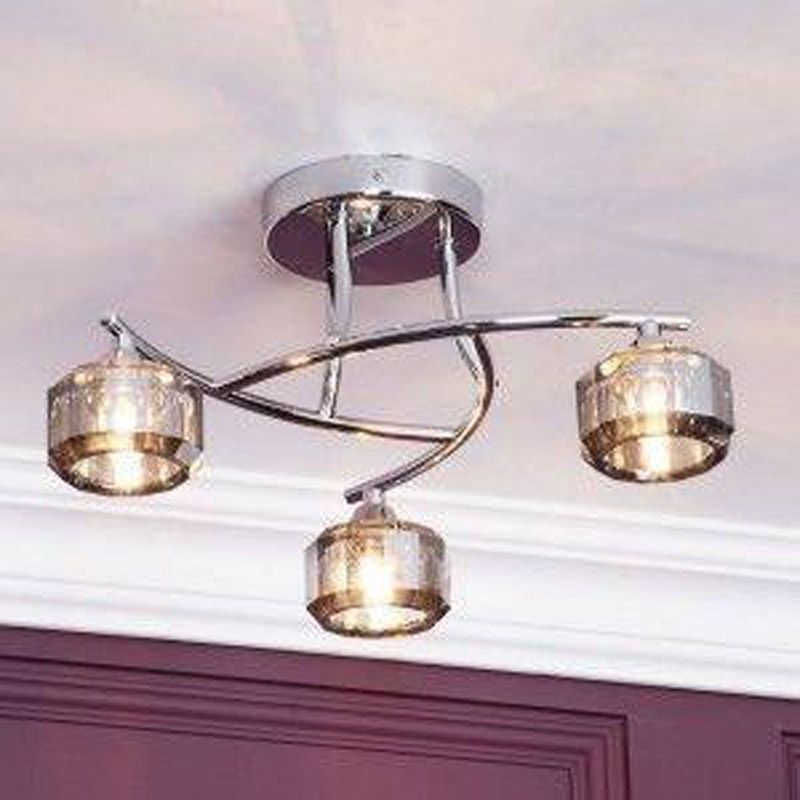 If your bedroom has low ceilings, a semi-flush ceiling light will save space and create a more roomy look. The Sammi semi flush ceiling light features a modern design with a polished chrome finish and three smoke grey glass shades. Perfect for a chic and contemporary look.
Gatsby 3 light cluster pendant - Chrome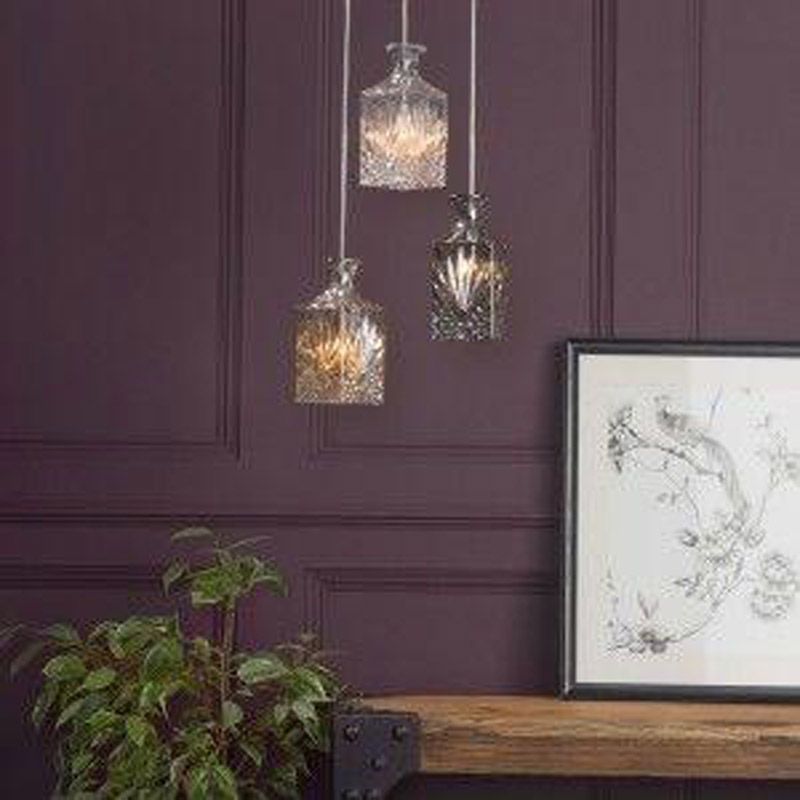 Create a vintage inspired bedroom style with the Gatsby pendant light. It features three cut glass decanter bottle shades inspired by the classic Art Deco era. If you love the vintage look, team this bedroom ceiling light with Art Deco inspired mirrors and vintage perfume bottles.
Philips Friends pendant light - White
For modern and minimalist bedrooms, this white pendant light will keep things simple. It features a sleek white teardrop shade suspended from a cord. Create a statement look by hanging a single pendant in the centre of a room or hang a pair on each side of the bed.
Galaxy flush ceiling light - Chrome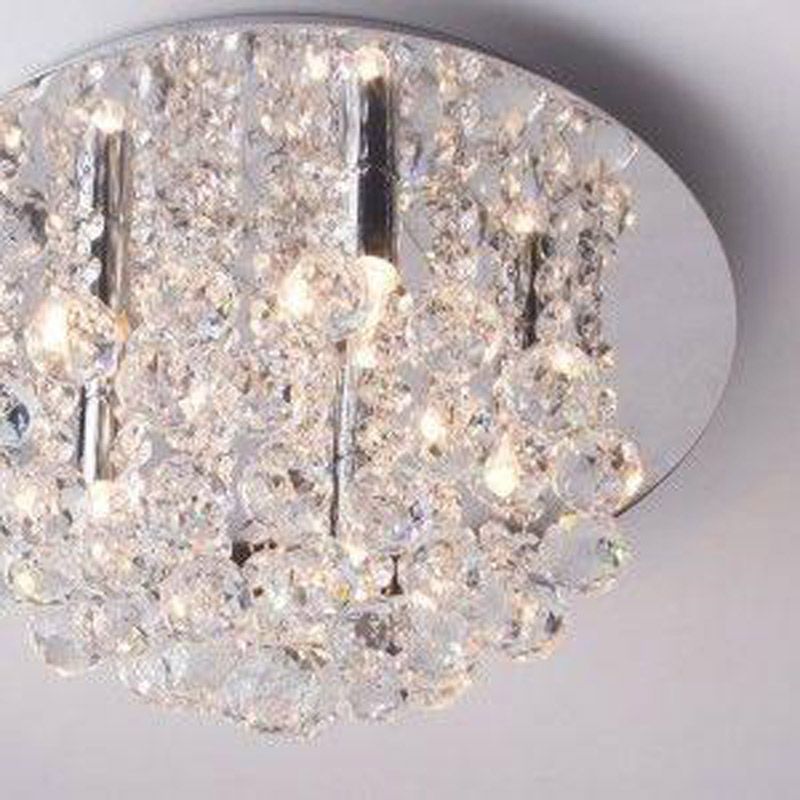 This crystal effect ceiling light will add a touch of modern glamour to any bedroom. The flush design sits close to the ceiling and features hanging crystal effect droplets for a sparkling effect in the boudoir.
Find more stylish bedroom ceiling lights online here. Alternatively, you can check out our Instagram page for interior lighting ideas.