Litecraft Outdoor Lighting on Ugly House to Lovely House with George Clarke
We're always striving for the next big feature at Litecraft, interacting with stylist and interior designers, showcasing our designs and basically getting our products in front of your eyes. We love showing our customers what beautiful lighting we have. Our main aim is to help our customers turn their houses into warm, welcoming and ambience filled homes.
Earlier this month we were super excited to be contacted by production company Amazing Productions with the news that popular Channel 4 series Ugly House to Lovely House with George Clarke was back for a second series and they wanted to feature Litecraft's outdoor lighting in the show. An inspiring renovation series where George and other leading Architects help homeowners transform their ugly houses into truly remarkable homes.
Our outdoor Mersey and Kenn designs from our wall lights range featured in the first episode which aired on Wednesday 18th October 2017. George teamed homeowners Lisa and Simon with Architect and TV Presenter Laura Clark to help redesign their home. The end result was a contemporary yet homely dutch barn conversion with a burnt cedar wood cladding exterior. Our Mersey Lantern Outdoor Wall lights gave a welcoming light at the entrance of the property together with a sage painted door and a lovely ball tree. Whilst our Ken Up and Down Wall lights gave some much needed illumination to the rest of the exterior.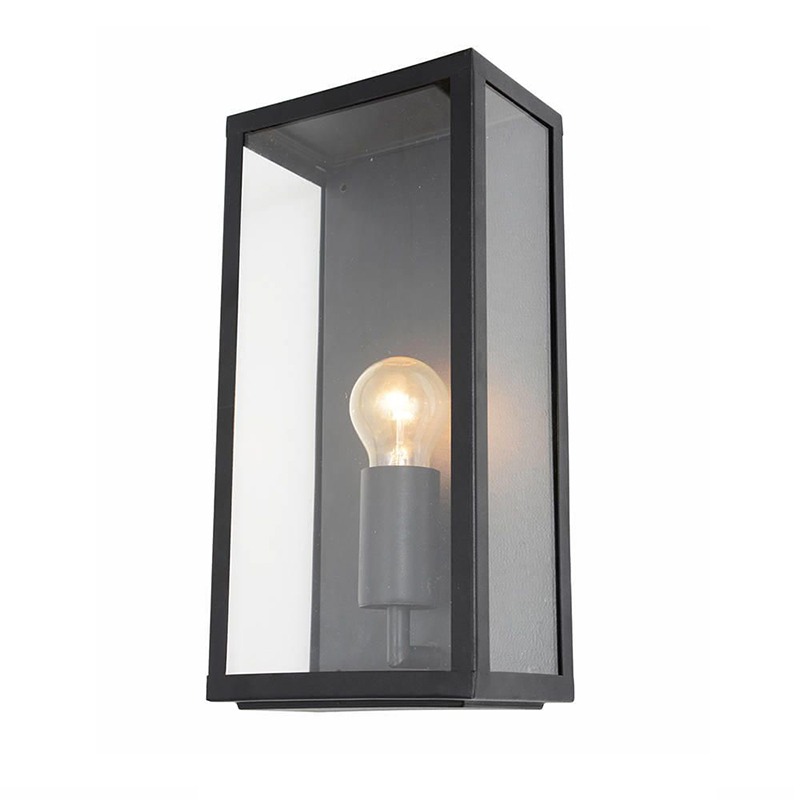 We absolutely loved Lisa and Simon's bold interior style, the kitchen showcased a unique brass front cupboard display with industrial accessories and furniture to match. A minimal approach was taken throughout the house with simple spotlights guiding the way. The only light fitting was a stunning crawling industrial cluster pendant with glass shades and exposed filament bulbs that reached our over the staircase and hallway below. Check our Litecraft's ceiling cluster light range to replicate this look. Especially our Bronze 7 Light Vintage Cluster Ceiling Pendant which comes with a ceiling hook that allows you personalise the way the fitting hangs. Alternatively, install our decorative cable kits which come with on trend LED filament bulbs.
We've pulled together a get the look guide to help you recreate Lisa and Simon's interior and exterior style. What did you think of the reveal?
For more on this episode of Ugly House to Lovely House check out the Amazing Productions page here.