Meet Trona Freeman - Blogger of the Month
A new month means only one thing here in the social media hub of Litecraft HQ, it's Blogger of the Month time! Our social media team have been surfing the net to pick our next inspiring lifestyle blogger. As a result, meet super talented trend queen Trona Freeman. We originally got in touch with Trona way back in January for a product collaboration and were pretty impressed with her photographic skills. Trona showcased these skills on her blog where she Brightened her small space with our Brooklyn Ceiling Pendant. The Scottish blogger is the face behind the beautiful blog ayelined.com. Her passions include taking photos of anything & everything, beauty, culture, photography and the arts. We caught up with Trona for a quick chat...
Blogger of the Month – Trona Freeman at Ayelined
My plans for the summer : I have a three year old son so I want to go on lots of day trips to the seaside. He's fascinated with wildlife. Hopefully visit family down in England. Other than that just to enjoy the one or two days' summer we get in Scotland!
My favourite Home Interior look : I very much love the Scandinavian minimalist style or Japanese style. It's sleek but still very welcoming and includes lots of plants. I think it reminds me of my home when I was growing up. My mum had our living room looking like a jungle.
My next home interior project : It's never ending really! But I think the next project will be our son's room. Again I'll probably be adding lots of Scandinavian style touches to that. But I'll let him decide what he wants his room to be like, which will most probably be dinosaurs!
My 3 Litecraft picks are : I love the Brooklyn pendant that I have in my dining/work area. Plus these Vintage style light bulbs that you can hang yourself. Or in clusters or adding this beautiful geometric chrome cage light shade that fits perfectly with the minimalist industrial style.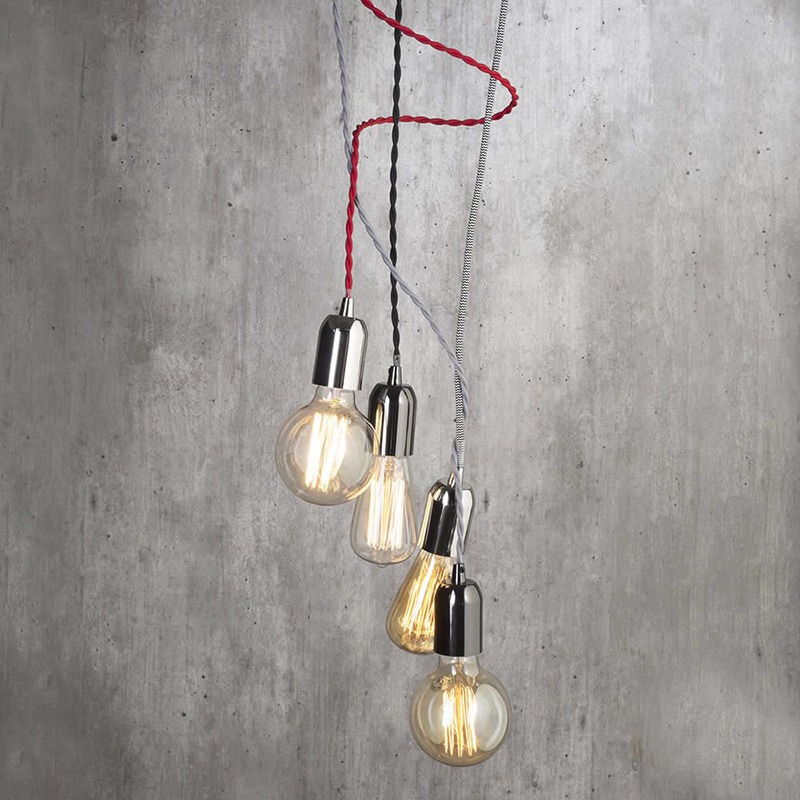 Furthermore, head over to ayelined.com for more...