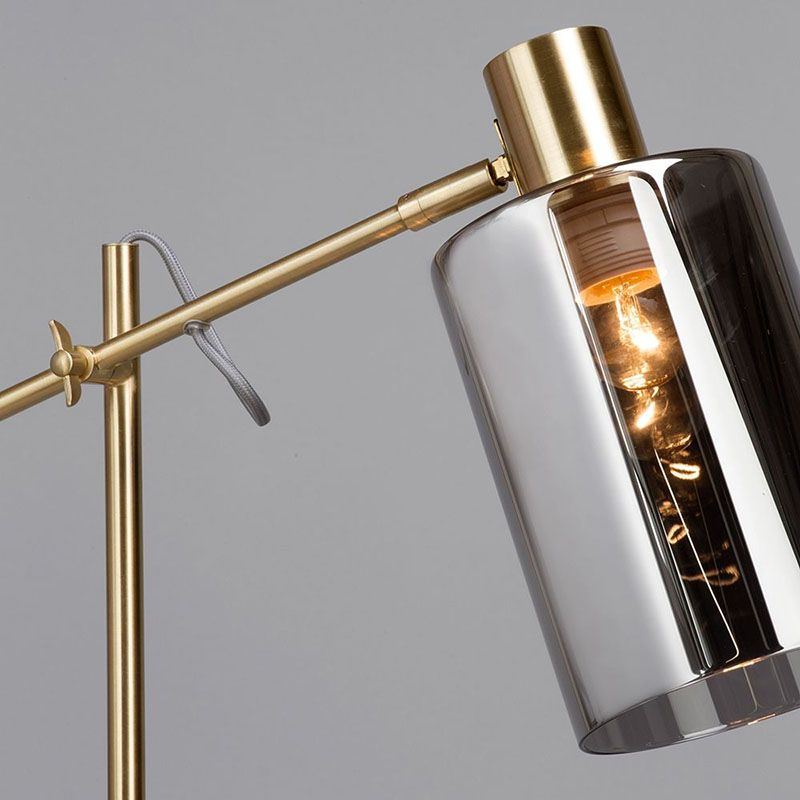 Nature has the ability to instantly soothe us, which is a welcome tonic in the current climate. But with many of us stuck at home - working, homeschooling and everything in between - getting our fix of nature can be a challenge. But we're here to remedy that.
Today, we'll be sharing a number of ideas on how you can master earthy interiors. Transform your home into a calming sanctuary away from the hectic world without even having to step outside. Discussing everything from neutral colour palettes and lighting ideas to nature-inspired furniture and other decorative accents, we have you covered.
Set the Tone
On your quest for calming interiors, it's essential to think carefully about your colour palette, as this will work to set the tone for the entire space - and warm, earthy neutrals offer the ideal option.
Base colours such as creamy almonds, soft, warming browns and beiges are primed for replacing cooler greys of yesteryear, bringing with them a luxurious, earthy touch that feels safe and comforting.
These understated neutrals also have the added benefit of working with a huge variety of colour schemes, making it easy to inject more vibrant colours. But, to keep with the earthy theme, we'd suggest sticking to sage greens, dusky pinks, pale yellows and rusty oranges to strengthen that connection to nature.
Use a Light Touch
As we know all too well, lighting plays a hugely important role in interior design, enhancing the atmosphere and in some cases, particular features. When it comes to using lighting to create a serene and tranquil space that's centred around earthy interiors, it can help to have a variety of illumination options at your fingertips. From copper ceiling light fittings that bring a rustic-chic finish to dainty table lamps with lamp shades that add texture, forget matchy-matchy light fittings and take a more eclectic approach to your lighting.
The Brooklyn 3 Light Industrial Ceiling Light in Rose Gold is the perfect vintage fitting for your kitchen. Position it over your dining table or kitchen island for a stunning focal point which feels homey whilst also being from a different era.

Is it something more personalised you are searching for? If so, we recommend teaming a shade of your choice with the 1 Light Twist Table Lamp Base. The Antique Brass finish brings a sophisticated yet understated touch that can adapt to almost any surroundings or colour scheme within the home. Warm glow bulbs are also a must. This will ensure that you have a choice of illumination levels to suit your mood or the task at hand.
Embrace Assorted Textures
Texture plays a crucial part in bringing the essence of nature into your home as it evokes a more sensual and tactile experience with your surroundings. That's why when creating tranquil, nature-centric interiors you need to embrace a variety of textures and materials.
One idea is to choose textured furniture like rattan. Previously resigned to drab outdoor areas, chintzy conservatories and warmer climates, rattan furniture's comeback is still going strong. With its wickered detailing and light hues, rattan beds, chairs and cupboards instantly lend a tropical, laid-back vibe bursting with character. Blend some organic fabrics into the mix like wool and linen in earthy tones like green, orange and red to really help you create an outdoor haven indoors.
Incorporate Natural Accents
Of course, no earthy interior would be complete without incorporating some natural accents to enhance that sense of calm and tranquility.
These natural accents can be subtle nuances like all-wood ornaments and ceramic pottery to more integral elements like realistic looking LVT flooring. The key is to pick out core elements of your room design that will go towards heightening the organic, rustic feel of the overall aesthetic.
Create a cool, coastal look with this gorgeous Jug Table Lamp. It has a unique glass vase design and emits a soft warm glow from within it's stunning frosted glass exterior.
Plants also have an integral place in calming interiors, bringing real-life nature to the fore of your room design. Not to mention their stress-busting and air-purifying capabilities. However, you don't have to stick to your typical indoor plants like spiky yucca plants and pretty succulents.
Take the lead from a trend that's all over Instagram at the moment and embrace the beauty and elegance of dried flowers. Not only will they require far less maintenance, but they'll help to bring an extra level of texture and colour into the mix, too.
If you're craving a calm space to retreat to right now, earthy interiors could be just the antidote you need. And with the above ideas you should have all the right elements you need to master this soothing trend and bring it to life in your own home.
Written by Alex Jones - Content Creator at Trendy Floors, the home of discount flooring products with all hallmarks of luxury