Our Brand New Preston Bathroom Lighting Range out now!
Add a mid-century accent to your bathroom and wet room spaces with our new Preston Bathroom lighting range. A collection of four ceiling fittings and a complimenting wall light featuring a glass opal globe shade on a sleek chrome finished frame. We love this range, a simple mid-century style design. The opal glass creates a soft glow, ideal for a more subtle ambience, during those relaxing evening soaks in the bath. All the fittings in our Preston Bathroom Lighting range are IP44 Rated, which means they are completely Water Resistant.
The Preston Bathroom Lighting range is perfect for any size of bathroom or toilet space as we have given you the choice of 4 different ceiling options. For larger bathrooms we have a 5 light version, a semi flush design with 5 arms that each feature an opal globe glass shade. This is ideal for a wider area, as light stretched out across the ceiling, giving a large expanse of light.
For terrace and townhouse style homes, with high ceilings we would suggest our 1 Light Pendant. With a maximum drop of 100cm, this adjustable pendant can utilise a lot of space for homes that are blessed with high ceilings. Our Preston pendant features one large opal glass shade, projecting a full beam over walls and ceilings.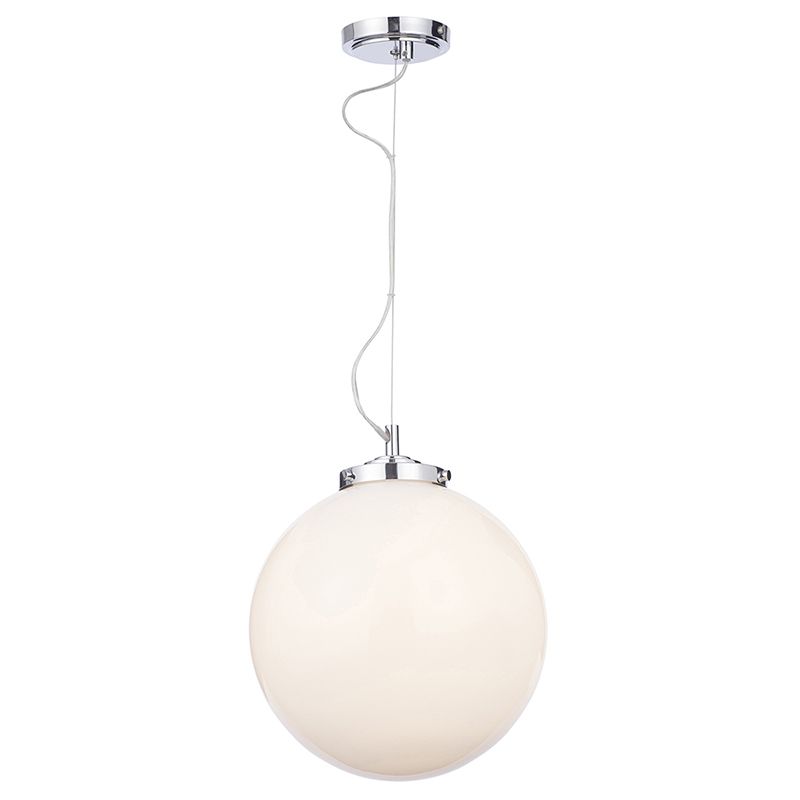 For small bathrooms our Preston bathroom lighting range includes a more compact 3 armed semi flush ceiling light. At 45cm this fitting is a more compact size which will fit snug in a small toilet or wet room. Alternatively, we have a one light semi flush ceiling fitting, similar to our pendant design, it features one large opal glass globe shade, giving a wide scope of illumination.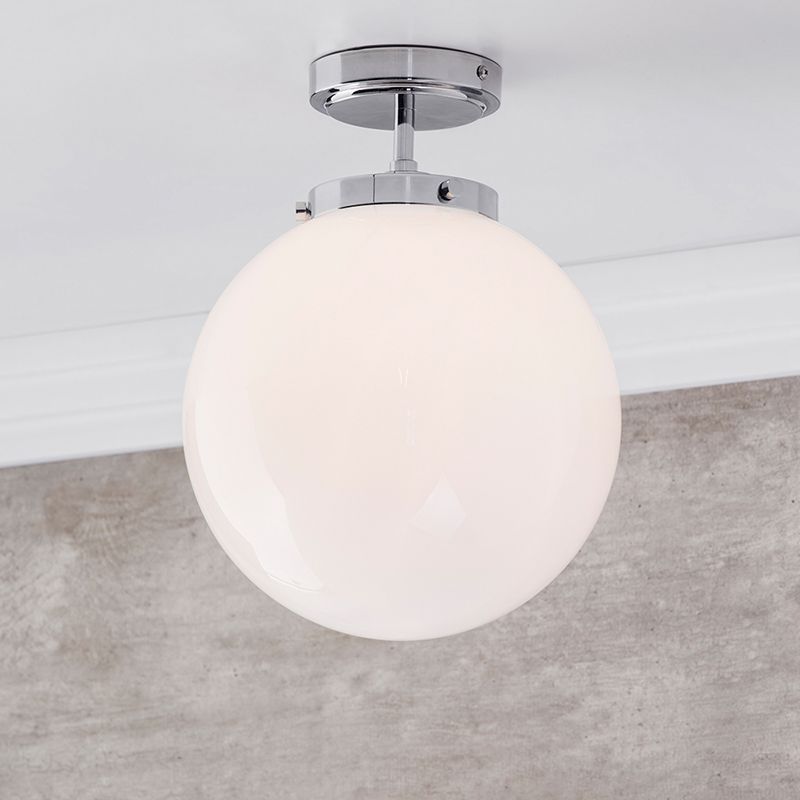 The Preston bathroom lighting range combines a mixture of styles, it touches on the mid- century modern vibe but can also sit well in a contemporary setting which makes this an ideal range for many homeowners.