Industrial meets elegance with our new Ingot Lighting Collection from the Heritage Range
The New Year means only one thing at LitecraftHQ, New Lighting!! Elegance and rustic industrialism combine in our latest new lighting arrival. Our new Ingot range features oblong crystal drops in a prism cut style glass. As part of the new Heritage Range from Litecraft the Ingot Ceiling collection carries on the rustic theme with a rust coloured metal finish. A gold tint crystal gives this range a warmer appeal, resulting in a more welcoming ambience when lit. We've listened to our customers and given this range a much loved tiered design, creating a more statement finish, whilst also allowing for more light distribution and the ever popular sparkling ambience effect.
Choose from 3 pendant styles as well as our complimenting 3 tiered wall light fitting. For smaller, low ceiling-ed homes we'd recommend choosing our 7 light flush design. Sitting flush to the ceiling, this piece has all the rustic elegance of the larger designs but offering a more compact and space-saving size. This is a practical piece with a 4 tier style and complete with a vintage rust metal finish.
For homes with more ceiling space or vaulted ceiling features we recommend our Ingot Pendant Style fitting. With a maximum drop of 150cm this fitting can be suspended from stairwells and large entrance areas. A 5 tier design gives this fitting a statement feel to it and that's before you've even switched it on.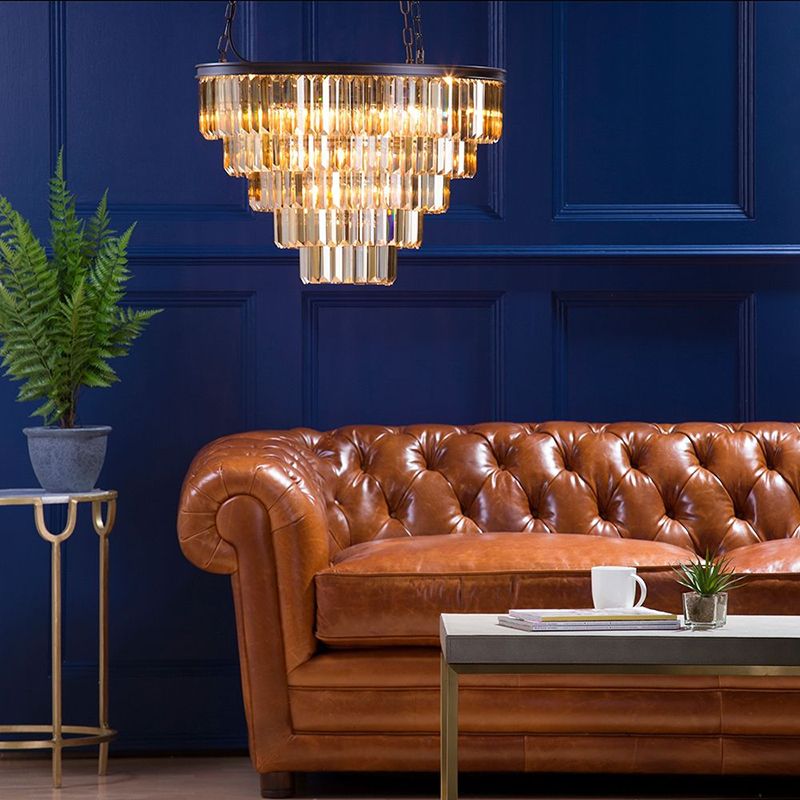 If you're after a fitting to suspend over a large area such as a dining table, seating area, breakfast bar or kitchen island then consider our Ingot Rectangular Prism Bar Pendant. This is the largest design in our Ingot range at a whopping 121cm long so you needn't worry about the lack of light with this stunning fitting. 9 bulbs give this fitting a very effective light coverage, also making it a great talking point over dinner or when entertaining guests.
Our Ingot range has just the right balance of elegance and industrialism, enabling this range to fit in a number of interior trends. Whether it be industrial, vintage or even scandi. What do you think?