If you're a fan of theatrical interiors and glamorous décor then you're going to love this post.
We visited the stunning Palace Theatre in Manchester this week to see the fantastic West Side Story, which was amazing might we add. Originally known as The old Lady of Oxford Street the building can be found on the corner of Whitworth Street, the exterior of the grade 2 listed building is a beauty, a little faded but that adds to the charm. In the 1970's the theatre underwent a major refurbishment to restore it back to it's original Edwardian splendour.
Once inside you receive an immediate warm welcome from traditionally dressed doormen and women in the foyer. On entering the auditorium, straight away you are taken back to a 1920's Edwardian era with lavish gold leaf gilding and luscious red painted walls. This place wouldn't be lost in an episode of Downton Abbey! The auditorium is split on 3 levels with boxes either side and features a central saucer domed ceiling.
The whole of the auditorium is over the top brash and bold, with traditional wall and ceiling lights that shimmer against the gold leaf gild. The room is warm and welcoming with a low level ambience and rich red tones. We loved the faded decadence feel as it set the scene for the show too.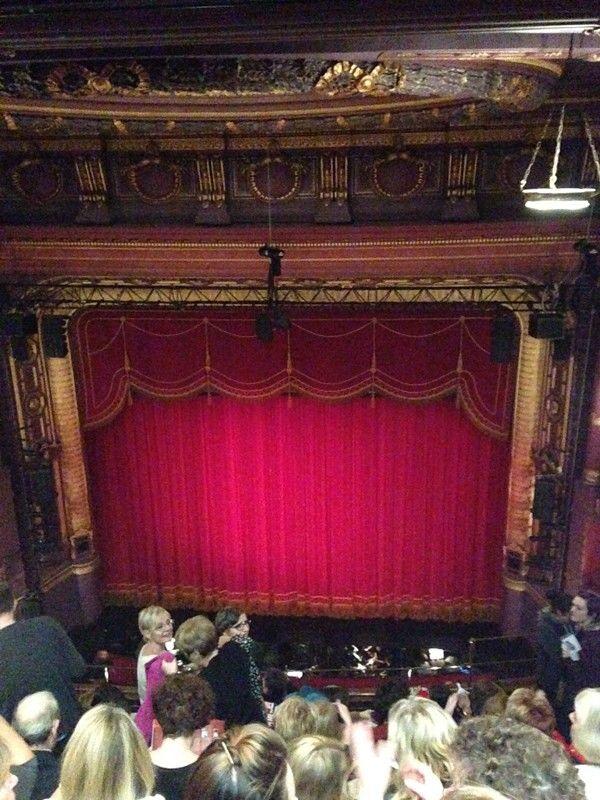 Extravagant gold leaf statues peer out from the stall boxes.
For a home as grand as the Palace Theatre choose a rich colour scheme, either rich reds or royal blues. Gold is a must so choose finishes in brass, bronze or gold plated. For fabrics and textures choose heavily embroidered patterns and velvet or silk fabrics, fringe and tasselled soft furnishings will also compliment the Edwardian look.
Here's our look book to help recreate this opulent décor...