Artisan Style Inspired Interior at Tattu Manchester
Artisan Style Inspired Interior at Tattu Manchester is our focal point this week. The restaurant was opened this May. It is the go to place for Chinese cuisine with a modern twist. Further more a place where body art meets culinary delights. It's a unique addition to Spinningfields' in Manchester's growing restaurant and bar scene. Therefore this attracts customers not only with its mouth-watering food. However also with its eye catching and distinct design. Tattu is located on Gartside Street. Consequently at the back of Hardman Square. Further more this is within walking distance of the city centre of Manchester.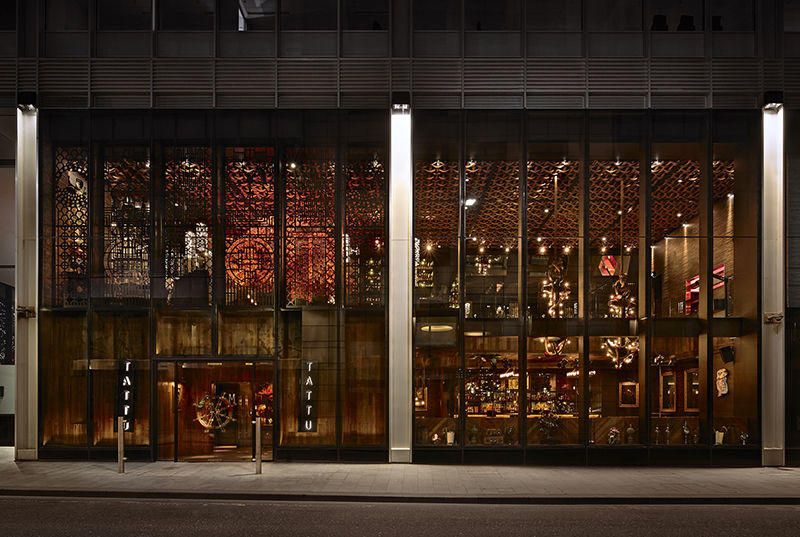 The venue is split over 2 levels. as a result the upper floor being the main area of focus. Featuring a stunning 4 metre high cherry blossom tree at its centre. The intimate and laid back atmosphere makes this beautiful establishment the perfect place to enjoy fine dining. For instance a catch up with friends in the heart of Manchester.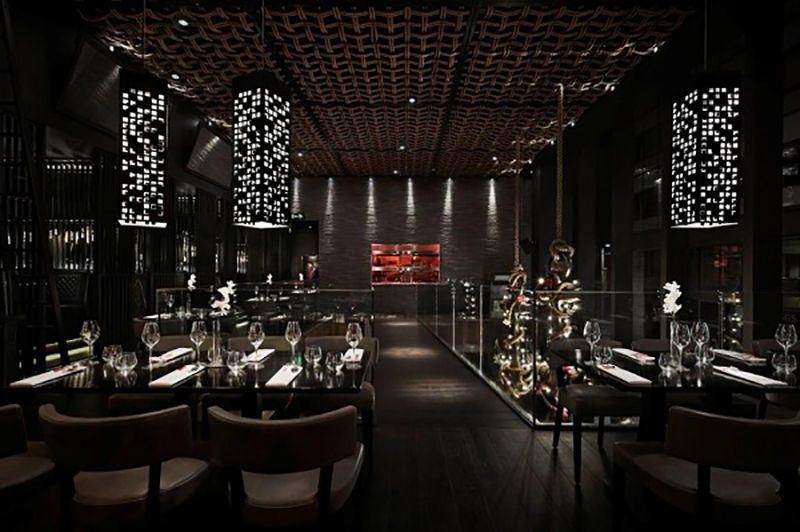 The top floor
The top floor offers seating space for up to 94 people. It has a very unique and laid back feel about it just like the rest of the venue. The main focal point is the stunning dried cherry blossom tree. Thus finished with petals hand-twined onto each branch that gives an oriental feel to the space as well as creating an Autumnal Ambience.
The tree is the main design feature of the restaurant. However the rest of the surroundings are just as ravishing. Textured walls combine various exquisite geometric designs. large ceiling pendants resemble skyscrapers. Rustic rope-work flows through the restaurant referencing a more artisan style. You can see hand-twined rope work decorating the ceiling. The exposed bulbs hanging from twisted rope cables. This gives a raw artisan edge to the sleek interior design.
The ground floor of the restaurant occupied by the main bar exudes a rustic charm. Exposed bulb chandeliers crafted from raw wood cast a warm ambience over the high wooden bar tables and vintage leather bar stools. Just like on the first floor the ground floor uses the rugged rope throughout the space.
The overall interior design
The overall interior design resembles industrial artisan style. Combined with good quality craftsmanship. The mixture of raw finishes and accent lighting flows serenely through the venue. This creates a relaxed atmosphere. Away from the hustle and bustle of the city of Manchester.
It's easy to recreate this design look in your home. Just by adding rustic wood furniture and industrial designs. Our Bespoke 8 light Cartwheel Chandelier is ideal to recreate the Tattu inspired look.  Use geometric patterns on walls and crafted furniture. Choose industrial pendants or exposed bulbs with decorative cables to add artisan ambience. Think of rustic industrial chic that is raw. But elegant at the same time. Leather textures will add elegance as well as warmth to your interior. Check out our look book below for interior inspiration.