LED lighting is one of the most exciting developments in lighting since the invention of the bulb. Thanks to their many advantages over traditional bulbs, LED bulbs are becoming more and more popular in homes and commercial spaces.
Here at Litecraft we are big advocates of LED lighting and all of its benefits– not only is it extremely energy efficient and long lasting, but LED bulbs are an eco-friendly choice that help us to look after our planet a bit more. As self-confessed LED aficionados, we like to keep up with the news on this latest technology. Let's take a look at some of the most interesting recent developments in LED lighting.
LED street lamps light the way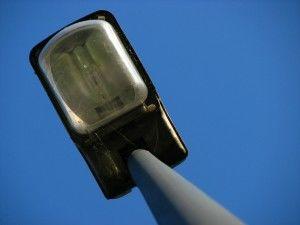 Town and cities around the UK are starting to realise the benefits of LED lighting. Bolton Council has recently announced a £10 million roll-out of LED street lighting that will start next month. It is believed that the investment in energy efficient lighting could save up to £700,000 a year and up to £14 million over 20 years as well as reducing the town's energy use by half. The new bulbs will improve the brightness of light compared to the existing orange sodium bulbs, which could help to reduce crime by improving CCTV images. Better lighting will also improve visibility on roads, making the streets safer for pedestrians, cyclists and drivers.
Berkshire have also jumped on the LED bandwagon after a successful bid for government cash. Reading, Wokingham and Slough councils plan to use the money to upgrade their lighting to energy saving LED street lighting.
Life saving LED Lighting
LED lighting is well known for saving energy, but did you know it could also potentially help to save lives too? Insects in developing countries such as malaria-carrying mosquitoes and sand flies are attracted to light which draws them into people's homes. Researchers have recognised this, and are now trying to develop an LED light bulb that reduces the attraction to insects while still providing white light for indoor use. The research shows that it is possible to customise LED lamps to avoid specific areas of the colour spectrum which are the most attractive to insects, such as blue wavelengths. Malaria is estimated to kill 584,000 people a year around the world, but with a little more research, LED's could help to reduce these numbers in the future.
Free LED light bulbs in Seattle

Seattle City Light, Seattle's publicly owned electric power supplier, are offering free LED bulbs to every customer through its Operation LED campaign. All 370,000 households will be given a free LED bulb in order to encourage them to lower their electricity usage. The aim of the campaign is to help Seattle customers to lower their electricity bills and reduce the pressure of City Light to provide additional power. City Light predicts that the campaign will generate around 3.9 million-hours of energy savings in the first year (That's enough to power 458 homes in Seattle for a year!) According to Mayor Ed Murray:
"Seattle is a leader is conservation, showing the rest of the world how it's done when it comes to being green and what it means to be an LED city."
Seattle was one of the first American cities to switch to LED street lighting. Many of the citiy's famous locations also use LED lighting including Safeco Field baseball stadium, The Great Wheel and The Paramount Theatre.
LED bulbs with wifi?
One of the most interesting stories we've read this week; could light bulbs of the future have built in Wi-Fi? The futuristic idea could be closer than you think. Light bulb suppliers such as Sengled USA are experimenting with integrating additional technology into LED bulbs to take them to the next level. Because LED bulbs run at a cool temperature, components can be easily added to the board inside of them. Sengal USA have developed an LED bulb with a built in WIFI repeater to increase the range of your Wi-Fi discreetly without the need for a large repeater box in your home. They're also developing LED light bulbs with built in cameras and wireless speakers!
Find out more about using LED light bulbs in your home with Litecraft's Guide to LED lighting.