Learning with Litecraft : Hall of Mirrors, Palace of Versailles
Snuggled up on the couch on a Saturday night, I spot the luxuriously stunning J'adore Dior advert on the TV. Now I've seen this advert many times, it's hard to forget with the beautiful Charlize Theron and a whole host of famous women from Marilyn Monroe to Grace Kelly featured, plus it's dripping in gold, crystals and oozing class. But this time it was the backdrop that transfixed me, now over the last few weeks the Litecraft PR team have literally been swimming in Crystals, dreaming  jewels and generally gearing up for Crystal Season, so it was no wonder the striking backdrop caught my eye. Whilst researching everything there is to know about crystals, jewels, crystal chandeliers and basically anything sparkly I've stumbled upon many stunning installations whether it be lighting or just general architecture. So when I saw this advert I immediately recognised the setting and decided to research this wonderful place.
The Palace of Versailles or as the French call it Château de Versailles is the central building of a complex in Versailles, France that once housed the Royal family during the reigns of Louis XIV, Louis XV and Louis XVI. The complex featured 700 rooms that housed up to 20, 000 nobleman, but it is the magnificent Hall of Mirrors (Galerie des Glaces) that we're going to look at. Arguably one of the most stunning rooms in the world, construction on the 220 foot long gallery started in 1678 and was designed by architect Jules Hardouin Mansart, the room features seventeen mirror-clad arches along one wall that reflects the arched windows looking out on to the gardens on the opposite wall, each arch includes 21 square mirrors. The walls and ceilings depict military victory stories of Louis XIV. We'll look more at the décor in our special crystal City Guide later this week.
Crystal Chandeliers
The Hall of Mirrors features 17 large and 26 small chandeliers each made of solid silver and altogether holding 1,000 candles, these were originally installed in 1770 but were reconstructed in 1980. These luxurious installations line the centre of the Hall, in this era Chandeliers were considered as symbols of opulence and wealth with expensive crystal droplets and solid silver frames.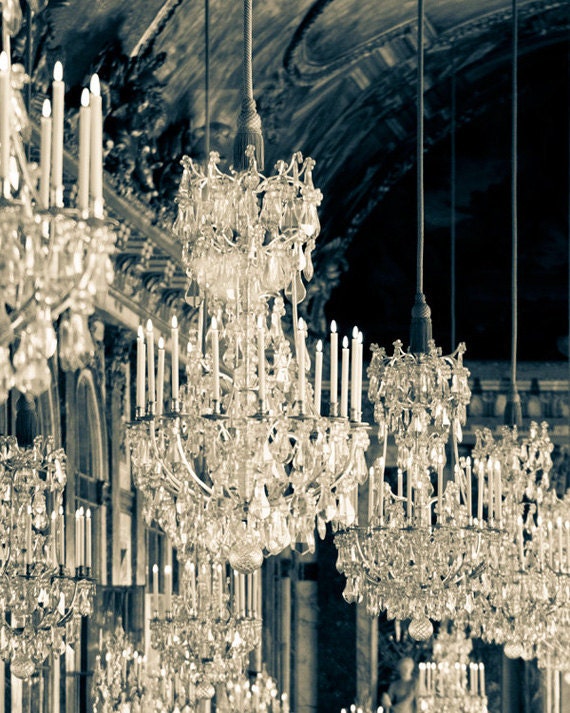 The Hall of Mirrors still serves for state occasions such as receptions for visiting heads of state.
Have you been lucky enough to have visited the Hall of Mirrors?