Lamps can be used within absolutely any interior, provided that you find one which works well alongside the themes within your home. They are capable of giving a cosy and comfortable feeling, but also a bright and useful form of light too. This makes them a perfect addition to any room, and this Litecraft guide is here to show you how to find the perfect lamp for any interior!
the bedroom;
the living room;
the home office;
the children's room.
How to use lamps in your bedroom
In the bedroom, light which creates atmosphere and a pleasant and soft feel are ideal, as this helps you to relax and rest. Finding light to do this involves bringing different layers of lighting into the room, and this is where lamps come into their element. Bedside lights offer a soft and soothing style of light to the room which is perfect for unwinding and chilling out with.
Introducing a table lamp alongside your ceiling fittings gives you the ability to tone down the light in the interior, which is ideal for creating atmosphere and tone. Take a look at the wide selection of bedside lamps available on the Litecraft website if you'd like to bring this into your home!
Using touch lamps in the bedroom also makes for a more practical style of lighting which is great for quickly offering a clearer view during the night.
Living room lamps
Another room which can also become a beneficiary of the style and enjoyable nature of lamps is the living room, where lamps serve a more purposeful role. Within the living area environment, light is needed to create atmosphere, but also to give lighting for activities such as knitting and reading.
One style of lamp which is great for giving light to living rooms is floor lamps, as they offer an effective and useful form of lighting which is also quite soft and gives a comforting feel to the interior.
Light up your home office with lamps
Lighting within the home office is vital when it comes to maximising your productivity and giving yourself a workspace that you feel comfortable and at home within. A happy work area makes for a much more productive lifestyle, and lighting is a major factor in this.
In a work environment such as the home office you need to be able to see things clearly to allow you to focus, and this is why task lighting such as a desk lamp make the perfect addition to your home. The direct and useful nature of the light helps you to work and study, and is great for bringing the right kind of atmosphere and feel to this kind of interior.
How can lamps be used in the children's room
As we all know, facing the dark is a difficult job for any kid. It's something which is extremely common, and can be helped a great deal by using the right type of lighting. Using bedside lights is a great way to offer a more effective style of light at night-time, and can help your children feel safe and comfortable all night long.
Children's night lighting can be soft and pleasant and is essential for ensuring a good night's sleep for your little ones. Take a look at these wonderful children's lights if you're in need of a little more inspiration for your kid's bedroom designs!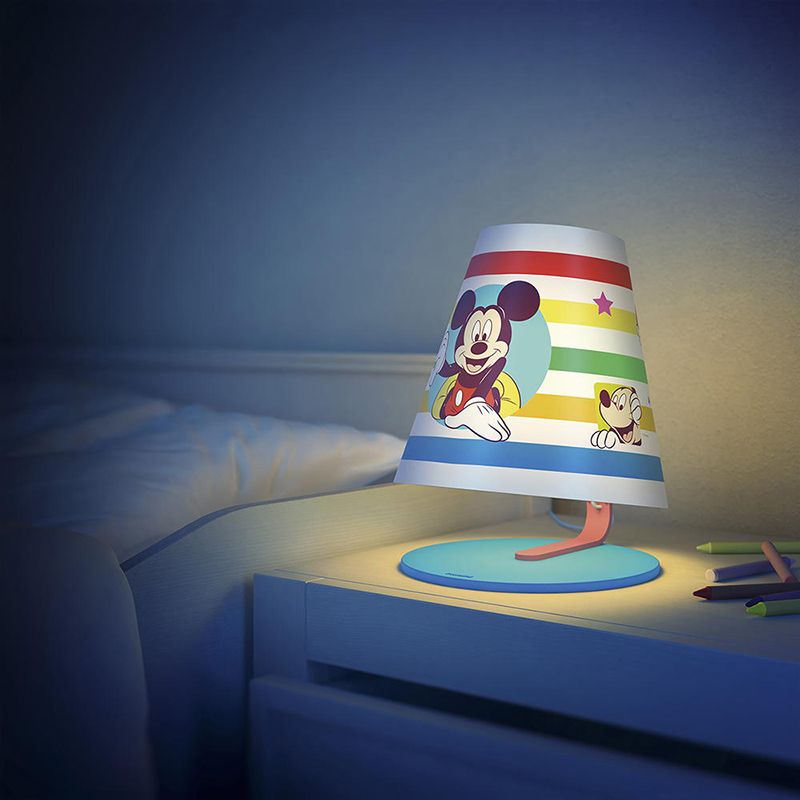 Final thoughts
So, there you have it; the room by room guide of when and where to use your lamps! Lamps are an incredibly useful and versatile form of lighting and really do help to add tone and atmosphere to each interior in a variety of ways.
For a more unique way to use lamps, maybe even consider them as task lighting in the kitchen, or even to create ambience in the dining room! Whatever you decide to do, lamps are sure to be a vitally important part of your décor for years to come.
For more helpful hints and tips for your home, visit the Litecraft blog!