When you're decorating a child's room, lighting is one of the most important considerations.  Fun furniture and colourful walls will look even better in a room that is lit up with bright and bold lighting. Often though, standard light fittings are too grown up in style for children and too large for a child's room. Why not choose childrens lighting that is designed especially for young people?
Whether you're thinking about decorating a new nursery for a baby, or giving your teenager's bedroom a makeover, the right lighting can enhance a space and create a fun, relaxing and inviting ambience that kids of all ages will love.
Cute and colourful kid's lighting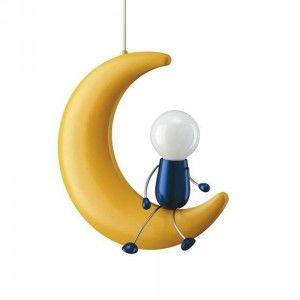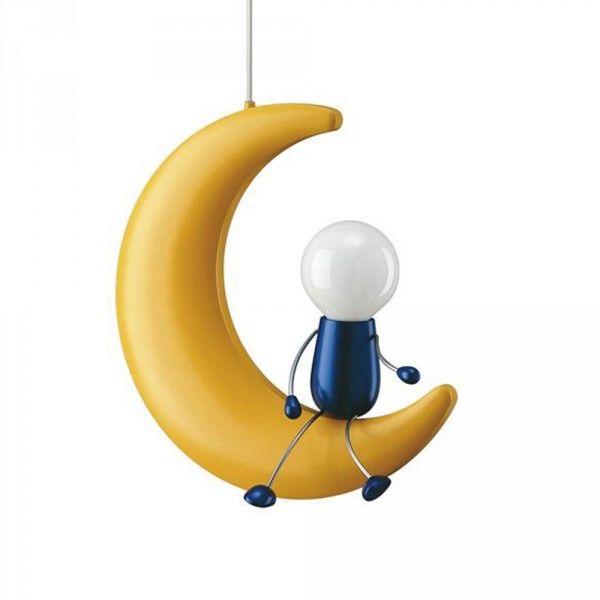 Every child has a unique personality; likes and dislikes, hobbies, favourite things. Let them shine with lighting that reflects their taste. Whether they're football mad, like everything pink or love cute animals, there is a light design that will make every child smile.
Engaging designs and funky colours will add a fun atmosphere and personality to a child's room, even when they're turned off. A light fitting with a fun design or their favourite character will make children feel happy and encourage them to spend time in their room – great for getting them to bed!
Stylish teenage bedroom lights
Teenagers love to spend a lot of time in their bedroom, whether they're doing homework or chatting on the phone with their friends, so they need a relaxing haven that is stylish and well lit.
Add a fun element to a teenage room with cool lava lamps or novelty lights.  String lights featuring stars and feathers can be hung around furniture or mounted on the wall for a look that will be stylish enough for any teenager. These lights can help to create a relaxing and funky space where they can chill out and bring friends.
Bright desk lamps are a stylish and practical addition to a teens desk space and may even encourage them to do their homework!
Safe children's lighting for kids rooms
Most childrens lighting are designed with safety for little ones in mind. However, when choosing lighting for a young child's room, think about placement and how safe it will be. Avoid fittings with sharp edges or lights with glass parts that could be easily reached by small children. Flush lights are a great option for children's rooms, as they sit close to the ceiling with no dangerous cords or hanging pieces that can be grabbed by little hands.
Many of our light fittings designed especially for small children are made with child friendly materials such as wood and are finished with non-toxic paint, making them a safe option. They are also suitable for use with low voltage LED light bulbs.
There are many different types of children's light fittings available at Litecraft. Take a look at some of the choices below.
Children's Lighting : Desk Lamps

A colourful desk lamp will make homework time more fun for kids of all ages. Whether your child's study area is in their bedroom or a communal area, make it a place they want to spend time with some bright and funky task lighting. Desk lamps for children should be compact and colourful, with an adjustable neck to direct the light. They also come in handy for all the other activities that kid's get up to – from crafting to reading a book and colouring in.
Good task lighting will not only encourage home work and learning but will aid concentration and prevent eye strain, which is especially important for young eyes. Make sure the lamp head is positioned correctly to provide a wide pool of light and reduce glare.
Children's Night Lights
For little ones who don't like the dark, a night light will make them feel safe and soothed at bedtime. Night lights provide a peaceful glow, helping to promote a relaxing atmosphere at night time and help children to wind down and drift off.
Why not choose a dimmable ceiling light and dim the lights at bedtime for a soft glow of light that will help them sleep easy.
Children's Ceiling Lights
Ceiling lights act as the main source of illumination in a child's room, providing bright ambient lighting that is perfect for playtime and hanging out with friends. A ceiling light for a child's rooms should be fun and engaging even when it's not turned on. Litecraft have a range of ceiling lights in bright colours and fun shapes that will add personality and make a space feel like a child's room. For little ones, a cute character pendant light or shade hanging above their heads will make bedtime more fun.
Litecraft have a range of fun and colourful children's lighting available, including ceiling lights, desk lamps and more.