The brand new Tiffany by Tiff lighting range has just landed. From table lamps to ceiling lights, these antique style lights bring a whimsical flair to your interior décor. Bold pops of colour embody the vintage tiffany lamp style for a striking appearance. Read below for our top picks on introducing these stunning light fittings into your home.
Origins of Vintage Tiffany Style
Identified by their antique glass shades, Tiffany lamps take on a classical Art Nouveau style with their stained glass artistry and metallic embellishments. Invented in the late 19th century by artist and designer Louis Comfort Tiffany, these lamps were featured in art galleries and museums across the world. From America to Germany, they still hold a legacy as one of interior design's greatest movements.
The hand-crafted shades were always given a uniquely personal touch. Playing with shapes and colour schemes, the artists often used imagery of nature with a vibrant and saturated finish. It's this distinct style that we still recognise today, with our very own Tiffany lighting paying homage to this traditional concept.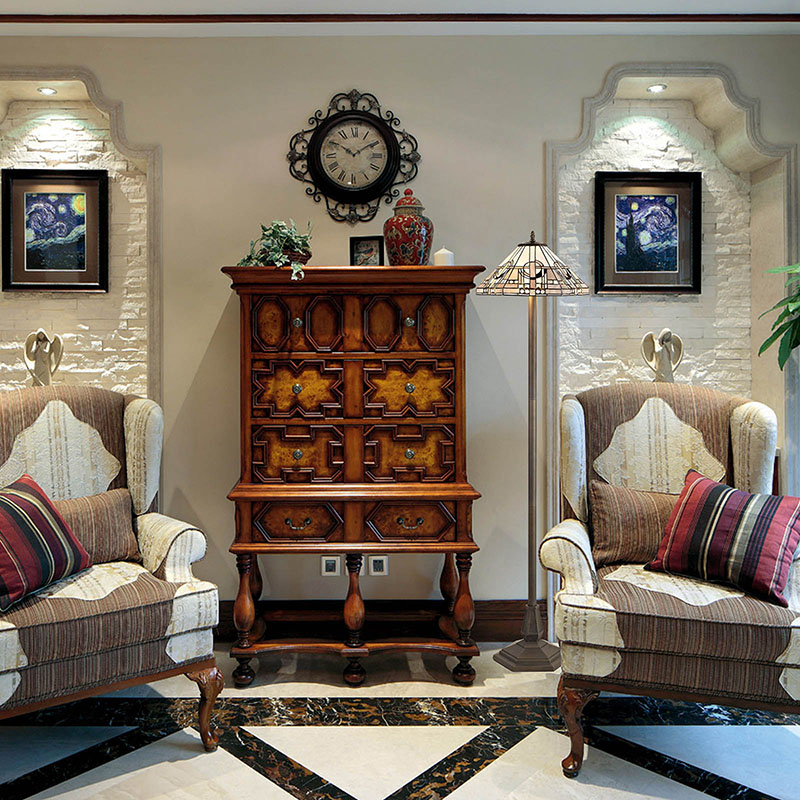 A Touch of Nature
The new Tiffany by Tiff collection perfectly embodies this iconic design style, with a range of nature-themed products bringing a bold statement to your interior décor. The audacious colour scheme combines warm reds, vibrant yellows and deep blues for a truly antique look. Use of the primary colours diffuse the light within and fill your room with a warm, ambient glow.
These tiffany style lamps make for the perfect addition to rooms where comfort is key, such as your living room, bedroom or home office. We recommend using individual fittings as a way to create a striking centrepiece in your interiors. A pendant over your dining table, a floor lamp by a reading nook or a handy table lamp by your bedside are also excellent ways of accentuating this classic aesthetic throughout your home.
Our Tiffany by Tiff 1 light 30cm Dragonfly Table Lamp is a beautiful example of this nature-themed trend. The stained glass detailing forms a gorgeous dragonfly design that make it a standout feature in any room.
Art Deco Influence
Another trend related to the Tiffany movement; art deco takes a more modern edge. Swapping the bold, primary colour scheme for a neutral palette, our art deco lighting brings a completely different character to your home. The soft creams and browns minimise the statement vibrancy and instead pull focus to the geometric refinement of the shade. The abstract straight lines create a beautiful map of darker lines intertwining with the stained glass for a more updated tone.
Our Tiffany by Tiff 2 Light Art Deco Ceiling Pendant in antique brass captures this style gorgeously. The more understated palette emphasises the cosy tones of light, projecting a warm glow to the area. Rectangles and circular detailing can be seen mapped along the lamp shade for a structured, dynamic look. Styling this stunning pendant in your living room is a great way to implement a vintage statement light.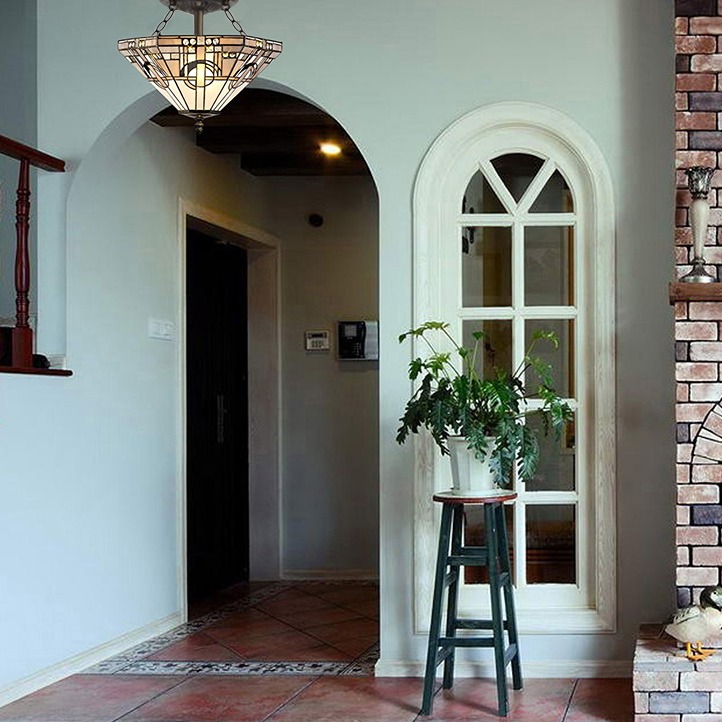 Ornamental Decor
To really achieve a vintage interior style, layering the smaller details is key. Modern styles tend to focus on minimalism – ensuring the room is only filled with objects that serve a purpose. Classic styling hones the finer details, incorporating intricate pattern work and layering their décor for a homely and cosy feeling. Additionally, revamping your space using ornaments helps to achieve an authentic vintage style.
The stunning 1 Light Butterfly Table Lamp is a great way of incorporating decorative additions to your home style. The signature stained glass colours run throughout the elegant wings and brighten up the space with a fanciful flair. Styled along your fireplace or mantelpiece, the vintage feeling flows throughout your space.
Incorporate Vintage Tiffany Style into your Home
Ornate décor such as our Tiffany range is all about having fun and expressing the vintage style through lighting. Make sure to be creative with our Tiffany by Tiff lighting ranges. We love seeing all our marvellous products on social media, so make sure you tag us @litecraftlighting on Instagram and you may just be shared on our feed.
For all the best, up to date lighting and style advice, keep up with our Litecraft blog.