Steampunk Interiors
Are you looking around your home and thinking that your furniture looks a little tired and worn? Surprisingly, you might be in luck. Steampunk interiors are populating the interior design world and that could be exactly what you're looking for.
For years, upcycled and vintage home décor has dominated the interior design world but recently a fun new twist on the classic industrial style has circulated back into fashion. The steampunk interior trend was inspired by the Victorian era with the coming of new mechanical developments and inventions that defined the innovative time period. Keep reading to find out how you can add this robust statement look into your home.
Steampunk Accent Lighting
If you're new to steampunk and are looking for a more subtle approach to the trend, look no further than our Industrial Diner Style Wall Light . In a gorgeous metallic finish, this wall light looks stunning in both kitchens and bedrooms, bringing a classic, retro ambience to your décor. The warm brassy hues perfectly complements dark neutral tones which are key to achieving the steampunk colour palette in any interior. These particular accent lights look incredibly stylish when paired with sepia artwork or photos.
Incorporating accessories around your home can also add to the steampunk appearance and create the iconic sense of eccentricity that the style is known for with intricate detailing. Some of our favourite classic pieces include weathered globes, gear style wall art and old leather bound books.
Enhance Steampunk Lighting Vintage Filaments
Using vintage filament style lighting, you can create a rough-around-the-edges aesthetic that is dominant within the design world. Exposed bulbs are an excellent way to enhance the steampunk aesthetic within your home. Whether it's to add light to a table lamp or illuminate a wall light, vintage filaments are a lovely touch.
Our Alton Industrial Style Ceiling Cluster Pendant features an array of copper braided cable pendants, each of which can be height adjusted to make the light unique to your home. Pair this fitting with our separately sold vintage filament light bulbs to pull the steampunk style together. You can even mix and match the bulb shapes for a more contemporary look!
Take the raw and robust look even further by using repurposed items as furniture around your home. Use large vintage luggage cases as coffee tables or refurbished old leather couches and rustic wooden sideboards to add a special charm to your interior that perfectly matches Victorian style homes.
Take The Steampunk Trend Outdoors
The steampunk trend is great to incorporate throughout your home, and is ideal for creating beautiful industrial accents. However, it doesn't just end there. The beauty of this trend is that it can be implemented into your garden and outdoor areas too. In other words, you can have a consistent style within both your interiors and exteriors.
The Hamo Outdoor Wall Light is a fantastic modern take on the steampunk style. It features an industrial cage design that will cast gorgeous shadows across your walls as the light projects outwards. The sleek, black finish keeps with the dark neutral tones of the steampunk trend. Meanwhile, the inner glass casing is ideal for beautifully displaying one of our separately sold vintage light bulbs.
This trend is the perfect excuse to recycle your old and unused garden décor, plant pots and hidden treasures from the back of the shed. The weathered aesthetic of these pieces look fantastic when incorporated with foliage. By doing this, you can create the effect of nature growing and taking over all the industrialised pieces.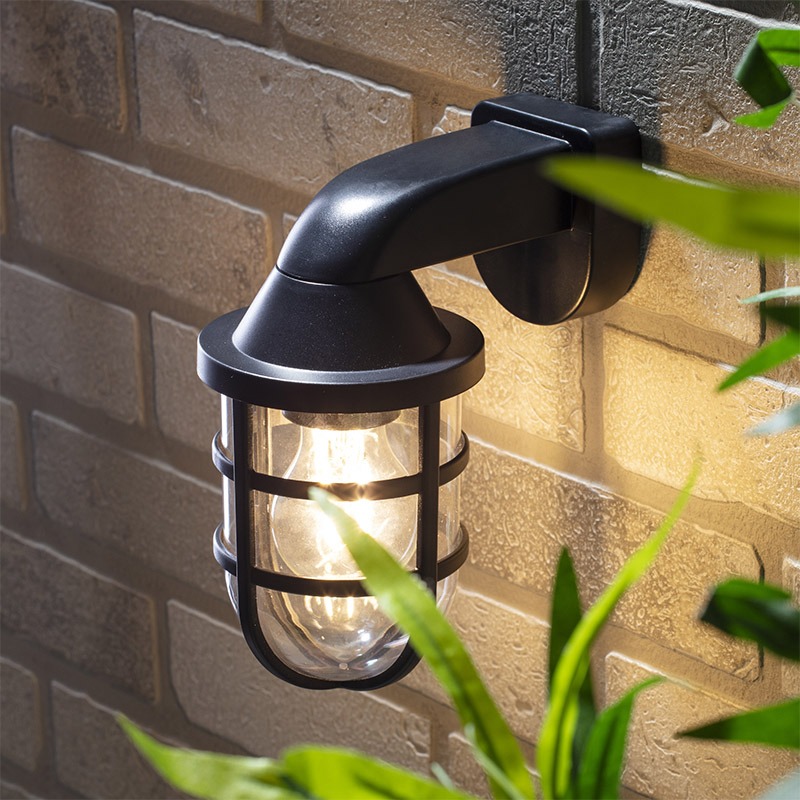 Statement Lighting
Take the plunge with the steampunk interior trend and create the ultimate statement within your décor! The Steamer 18 Light Industrial Ceiling Pendant is guaranteed to wow all who see it. This abstract ceiling light features a stylish, rust finish and a pipe style design that looks stunning when paired with our separately sold vintage filament light bulbs. Style this light over a dining area or entryway to create a fashionable, heritage-inspired aesthetic in any home.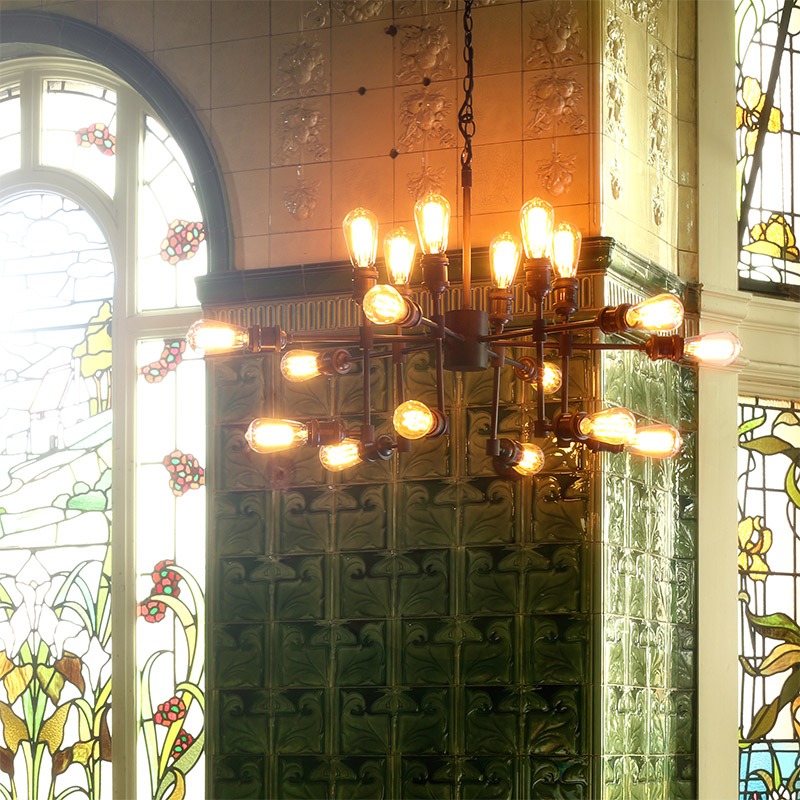 Inspire With Steampunk
Whether it's a statement centre piece or a stylish accent light we certainly hope to help you shift gear and steam ahead into this stylish interior trend. If you're looking to browse our full range of steampunk lighting, visit our Steam Punk Ceiling Light collection.
Here at Litecraft we're a huge fan of eccentric styles and the retro vibes that this look gives us. If you're feeling inspired to post some Insta-worthy pictures to social media don't forget to tag us @litecraftlighting or use #litecraftlove for the chance to be featured on our feed or story!
In addition, if you're looking for more interior inspiration make sure to check out our other posts in the Litecraft blog . We have all the top tips and tricks on how you can achieve the latest trends in your home. Additionally, follow us on Instagram and keep up to date with our latest competitions and exciting products.