Starry sky light from John Lewis sold out within moments following Christmas advertising. Here are festive alternatives.
As you've probably seen, the John Lewis starry sky light (as featured in their new advertising) is a massive hit; it sold out within moments of going on sale! Following on from this, now it's time to find a suitable alternative or upgrade, to this quirky children's light. The light, which is perfect as a cute Christmas gift to your little ones, projects a star pattern around the room. As a result to give a dazzling effect to the room. This will keep your children calm and relaxed as they drift off to sleep.
If like most of us you missed out on the John Lewis starry sky light, you'll be looking for something else to use in its place to create special moments with. Consequently we're here to make that easier, showing you some of the best options in one convenient location. We've compiled some lights which will help to give a quirky image to your home, some of which retain the star theme to continue this twinkling effect inside of the room.
Our alternatives to the John Lewis starry sky light
Our novelty star table or wall light is one of the best alternatives to the John Lewis light, giving a quirky star-shaped feature to the room which can light up the surrounding area in a soothing and effective manner. With the ability to produce a really comfortable theme inside of any interior within your home, this light, which can function as either a lamp or a wall light, is a superb choice. The light makes an ideal gift for Christmas and is perfect for any bedroom and living room, creating a truly festive feel.
There are also many other alternatives that can be used to give a cute and quirky look to a room. Even differing from the star design! A fantastic example of this is our brilliant heart shaped light. This is perfect for giving a romantic image and feel to your home, perfect as a gift for adults, maybe newlyweds or people who have recently moved in with their partner!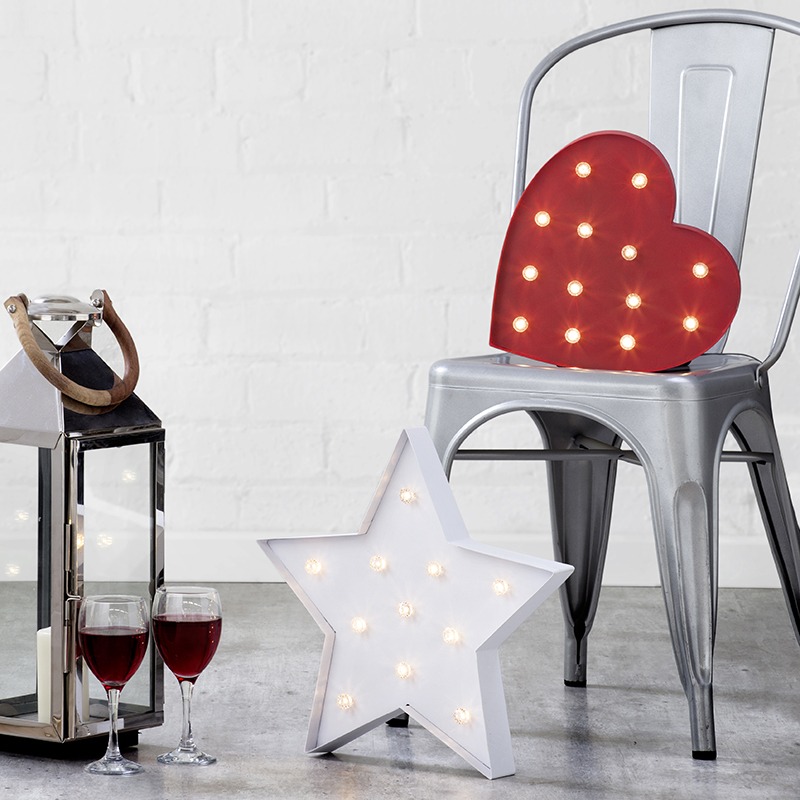 The star light
For a more upscale twist on this fantastic starry theme, this gorgeous Nicklin Star Glass Pendant Ceiling Light in Brass is a truly wonderful choice, offering a bold sense of elegance to the interior whilst also allowing you to retain this star based image within your interiors. In addition it is finished with a gorgeous brass effect, this pendant light is a fabulous addition to any household. Do you have more space to design a lighting setup within your home? Then why not create a cluster of these lights in the centre of the room. With each hanging at a different height, giving the image of a constellation of stars inside of the décor's designs.
We know it's disappointing to have missed out on the John Lewis starry sky light. However we're confident that one of our stylish alternatives will work just as well inside of your home. Or as the perfect gift so you needn't worry too much about it. We hope this solves your Christmas lighting issues and helps you create those lasting Christmas moments!
Shopping with Litecraft
If you like what you see in this blog. Why not take a look at the full Litecraft catalogue for the rest of your lighting needs. Here you'll find solutions for the bedroom, bathroom, kitchen and more! You can browse our full range by continuing to search our site. Or by visiting us at one of our handy UK stores. Here you'll be able to see all of our lights for yourself. You can also chat to one of our helpful staff face to face.
Alternatively, you can get inspired by checking out our Instagram page.