Mother's Day is fast approaching so treat that special lady in your life to a stunning light with our Mother's Day lighting gifts guide. Treat her to a light and lift her spirits, from our range of cluster Table Lamps, to our dainty pleated shades in a range of soft tones such as Lavender and Champagne. Today we're going to pick out our top Mother's Day lighting gifts.
Decanter Diva
For vintage loving Mum's why not treat her to one of our Decanter inspired Table Lamps or ceiling fittings. Litecraft offer a wide selection of Gatsby inspired lamps, so if that special lady in your life loved the idea of the roaring 20's and the art deco movement then take a look at this range. From Decanter Inspired designs to Whisky Glass fittings.
1 Light Decanter Table Lamp in Smoke – This sultry smoked glass lamp features a beautiful cut glass design, etched in an Art deco style which will give a Gatsby-esque vibe to any home interior.
Aston 7 Light Ceiling Cluster Pendant with Whisky Glass Shades in Antique Brass – A stunning cluster of Whisky style glass shades bunched together. This statement piece is ideal suspended over a dining table.
Pampered Princess
For mum's who love to spend hours in the bathroom, preening themselves in front of the mirror why not treat her to a new bathroom light. Litecraft have a whole range of Bathroom lighting gifts including crystal chandeliers and even bathroom mirrors with integrated lights.
Tasmieno Bathroom wall light – For a touch of Hollywood glamour take a look at our Opal Glass Bathroom Strip Light. Simply install above the bathroom mirror for an instant glamour update. Give your mum Hollywood star vibes with this perfect gift.
Vara 3 Light Bathroom Chandelier – Diamonds are most definitely a girl's best friend, so why not enjoy them during an evening soak. Our Vara range is dripping with crystals, giving bath time some extra luxury.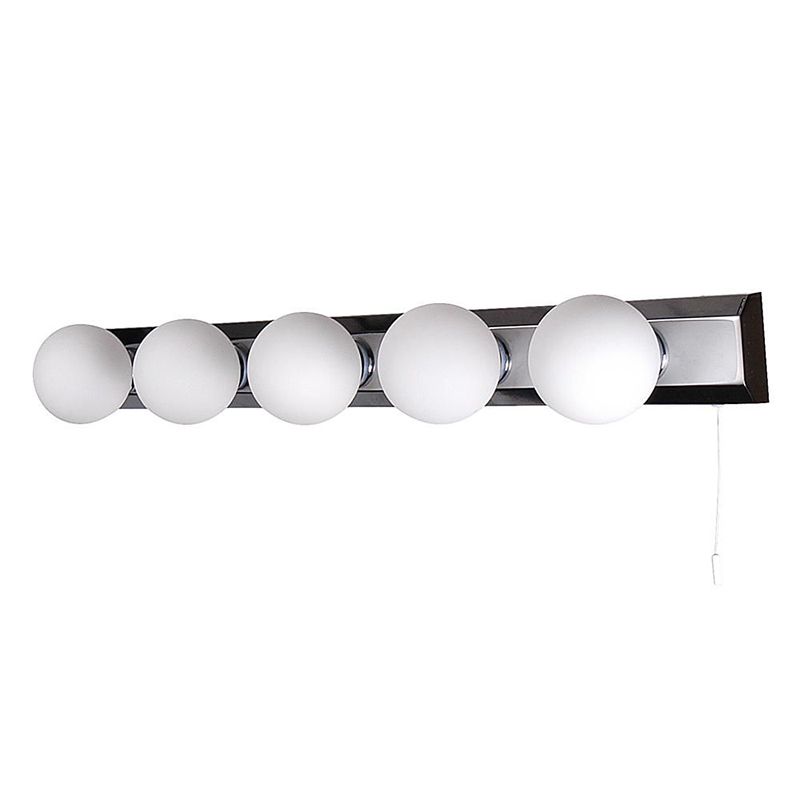 Lighting Gifts - Queen of Quaint
For delicate flowers or mums who appreciate dainty and delicate designs opt for one of these pretty lighting gifts.
White Ceramic House Style Table Lamp – This super cute House Table Lamp will brighten up any side table. A sweet and homely addition, the house shaped lamp features a gloss white finish with a single bulb, giving a warm and subtle glow.
Lavender Pleated Shades - If your mum needs an interior freshen up then why not treat her to some new lamp shades. We have a pretty range of pastel coloured shades in a selection of sizes, including candle shades and ceiling shades.
Clustered Lighting
Cluster lights are bang on trend this year, whether it's a 5 Light Cluster Pendant or a 3 Light Cluster Table Lamp there's something about bunching lights together that gives a more trendy and large illumination. Here's our top lighting gifts picks.
3 Light Tealight Table Lamp Bar - Wood & Glass – Our super cute Tealight Table Lamp features 3 mini glass cloches that house a sweet tealight style votive. Featuring a handy dimmer switch which means your mum can adjust the light to suit her room ambience.
5 Light Ceramic Cup Table Lamp Bar – Gold – Add some shimmer to that special ladies home with out gold cup table. Five gold votives sit on a chrome mirrored plate adding some extra sparkle to any room.
Lighting Gifts - Sleeping Beauty
Busy mums can't live without sleep. So treat yours to some new bedding. Litecraft aren't just a lighting retailer, we also sell a range of home décor accessories including bedding, cushions and even Mirror Art. Let your mum sink into slumber with these bedding collections.
Roses Duvet Set in Gold – Impress mum this Mother's Day with this sumptuous Rose detailed set. 3D roses ruffled together to create a beautiful bedding set on a crisp white sheet. The gold finished detail makes this range easy to incorporate into many interior trends.
Jenna Duvet Set - Beautiful lace detail together with soft dusky pink and cream shades make our Jenna Duvet collection the ideal bedding set for any sleeping beauty.
You can find a whole range of lights for Mother's Day at your local Litecraft store, or alternatively you can shop online where you'll also be able to look at our full blog page for inspiration on a huge variety of rooms, themes, and fittings! If you're still struggling to find something for that special lady in your life you can chat to our staff for some guidance either in person or online via live chat!