Lighting Perfect For Studying
Studying and lighting go hand in hand – and to get the most of out of both of them, here are a few useful pointers. As a result today we're looking at the most proper types of lighting for studying. Students, they often get a bad rep, don't they? If they're not clogging up the tills at Sainsbury's. They're spending all their student loan money on Pot Noodles and partying.
However, there are in fact times when students do get motivated. Knuckle down and get on with a spot of studying. And to study you need lighting. But how to get the most out of the lighting when studying? Well today we're going to point you in the right direction with these simple lighting tips:
natural light for studying;
ambient light;
direct light;
lights for studying with a computer.
Natural light for studying
Studies have shown that studying in natural light increases motivation, awareness, and learning ability. Therefore it's a great way to work and fire up those neurons. So make sure your desk is well-orientated towards the window to allow for a full flush of natural light.
Assuming that you've recovered from the previous night's twelve pint hangover. And can crawl out of bed before the beginning of Countdown's inimitable ticking clock. There may be a few hours of daylight left. And what better way to use those hours of remaining natural daylight than to get your nose in a book and get stuck in to revising.
Ambient light – Pendants and wall lamps
When you're studying, it's not just task lighting that is needed to light up the room. Ambient lighting is the whole light in a room. Whether artificial or natural. Use pendants or wall lights to create proper types ambient light. This type of lighting should be low level. A warm light and subtle as to prevent eye strain. Take a look at some of our ideal pendants and wall lamps that can be used as ambient lighting.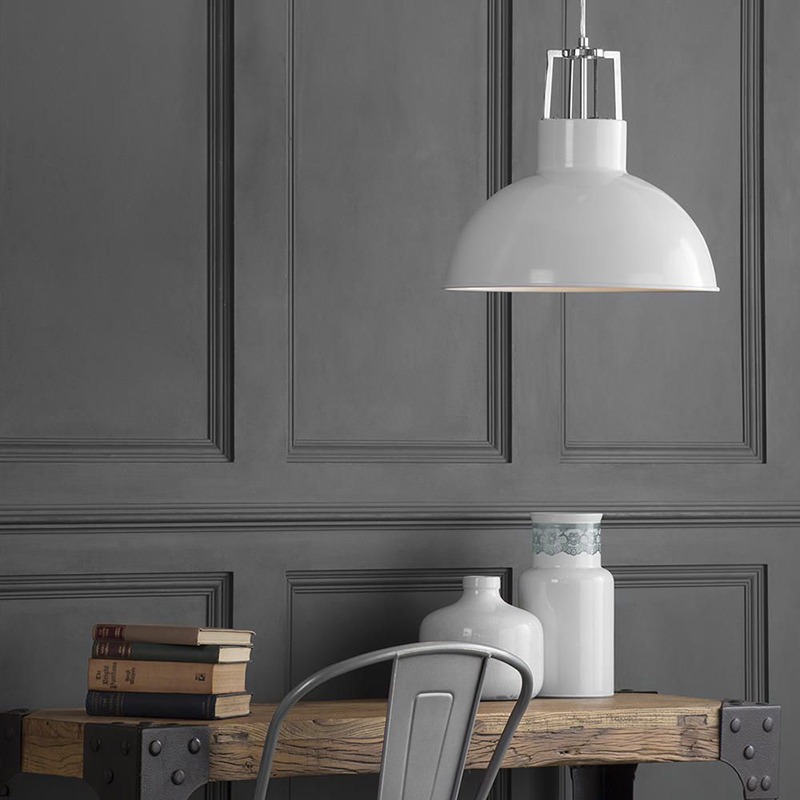 Direct light - Desk Lamps
There are plenty of good looking and stylish desk lamps on the market. But aesthetics are one thing, practicality is another. And if you're going to plough your way through an 800 page course book. Or immerse yourself in the world of cognitive psychology then you'll want a desk lamp that's fit for the job.
They come in a range of incandescent, halogen and LED versions and most models come with dimmer switches so you can adjust the light intensity. We've previously talked about how LED bulbs are better than using incandescent ones. LED bulbs last longer. Save energy, and even come in a variety of colours. However, for studying you'll want a natural style light. For instance this will be better for our eyes and minimize the risk of headaches, fatigue and eye strain.
Lights for studying with a computer
The majority of studying for the 21st century student is done. Not in the library – but on the PC or laptop. The world and everything we want to know is available at the click of a mouse. But it's imperative the proper types of lighting is right if you're doing a lot of computer work. A few simple things you can do reduce the amount of glare from your computer screen are:
keep the monitor away from the window. Positioning your monitor in front of a window can create contrasts and unseen areas on the screen. If you can't move the monitor, put some curtains or shades up to reduce the amount of glare;
keep the monitor clean. Sounds basic, I know, but it's one of the most neglected aspects of using a computer monitor, and it will reduce not only any glare but also minimise the risk of eye strain and headaches;
anti-glare screen protectors are also pretty good and are, again, effective at reducing strain on the eyes. A lot of monitors nowadays are anti-glare.
For more Litecraft product information head to our Facebook page.