Who's in charge of Christmas dinner this year? If it's your turn to play hostess and want to wow your guests with an inviting table layout, take a look at our stunning rose gold and copper trend...
Unless you've been hiding under a rock for the last year you'll know that copper and rose gold have been the biggest trend in not just the world of interiors but in the fashion and makeup world. It seems everyone has been crushing over copper and rose gold for a while now and it doesn't seem to be slowing down. This lovely warm metal finish works wonders in a number of decor styles, whether you're a geometric fan or crazy for industrial this finish will sit perfectly into any interior. When it comes to the festive season bring copper into the home through the use of decorations, lighting and accessories.
As December draws near, it won't be long until the tree is up, presents wrapped and hiding underneath and you've decided who's cooking that all important meal. The last piece of the puzzle and one this is often left until the last minute is the table setting. The place we all gather round to enjoy our festive feast, pull some crackers and raise a glass to another great year. Many festive gatherings take place in the dining room; it's the heart of the festive season so make sure you don't neglect yours this year. Take a look at our guide, how to create a rose gold and copper Christmas table.
The main ingredients for an ultimate Christmas table are:
Lots of glassware including hurricane lamps, tea light holders & bell jar designs
 A statement light fitting hanging above
 Candles.. and lots of them
 Festive foliage such as holly leaves & pine cones
 You and your guests favourite festive tipple
 Christmas dinner
Christmas Table : Cluster Table Lamps
To create a glistening spectacle of reflections and enchantment, add lots of glass to your table. Champagne flutes should mingle with tumblers, whilst wine glasses clink together with decanters and carafes. Introducing lots of glassware creates a stunning reflective and transparent effect as well as giving your table depth. For illumination place some bell jar lamps, hurricane candle holders and festive terrariums in the centre, cover wiring with tinsel and lots of faux snow. For a vintage touch go for cluster table lamps, we'll be including these in our Ultimate Christmas Gift Guide next week where you can see our full range in all its glory.
Christmas Table : Statement Ceiling Light
To compliment your Christmas table make sure suspended above is a statement light fitting, a wow factor ceiling light that will cast a Christmas glow over your table creation. We suggest a chandelier or cluster style pendant for optimum effect. Hanging a good sized fitting over your table will not only create a focal point to the room but can be a great ice breaker and a good talking point for your guests. Choose a large chandelier that will captivate your guests, ideally anything from a five light upwards will do. A cluster light is another great way to introduce more illumination and is also super on-trend. Most of our cluster fittings boast an adjustable mechanism which means you can raise and lower each individual wire to suit your interior space.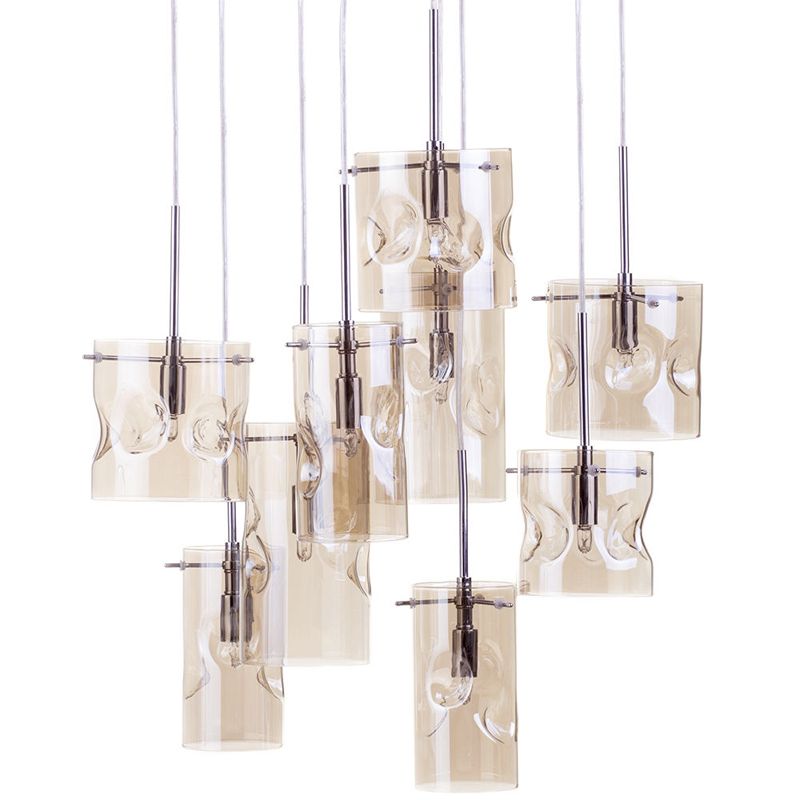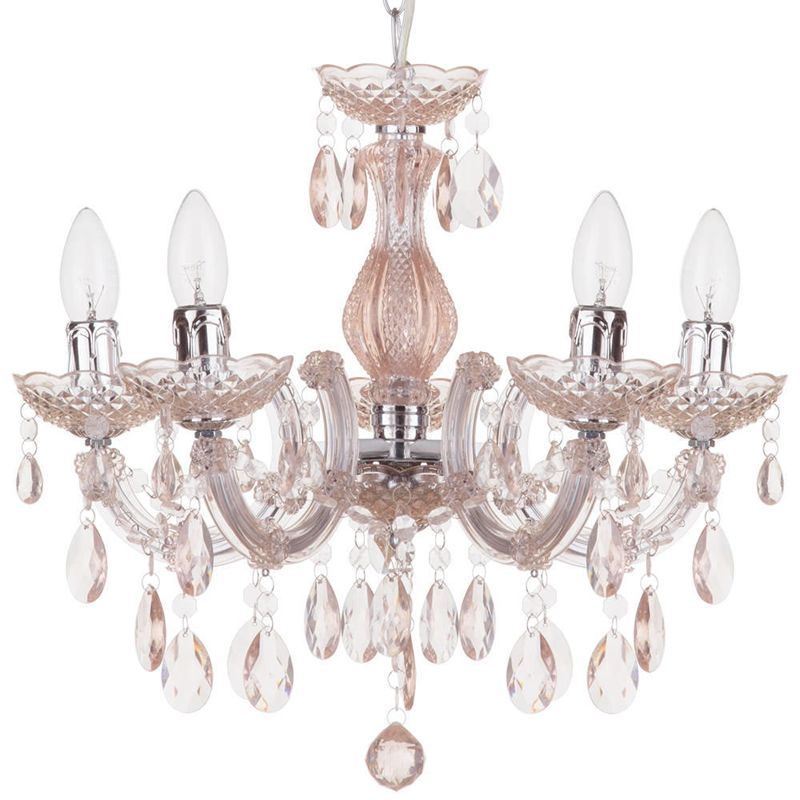 Christmas Table : Candles
Create a welcoming glow with candles, candles are known for adding soothing qualities as well as ambience to a room. So in the chaos of Christmas day dotting a few around your home with create a soothing flickering pool of light. At the Christmas table cluster them together as a centre piece amongst baubles and tinsel. During the festivities opt for faux candles; our faux LED candles resemble real melting wax complete with a flickering light. A great way to add ambience without any of the messy wax and altogether promotes a safer way to illuminate a room.
Don't forget to dress up your Christmas table with lots of faux snow tinsel and beads. The more decorations the better! Entwine rose gold ribbon with copper sequin baubles, copper wired ornaments and white spray painted twigs and pine-cones. String lights are a cute way to add a twinkling effect too. Last but not least, some novelty crackers placed upon a copper printed napkin.
For more rose gold and copper inspired Christmas flare check out our Pinterest and Polyvore Pages. Here you'll find a whole host of inspiring images to help you with the run up to the festive season.