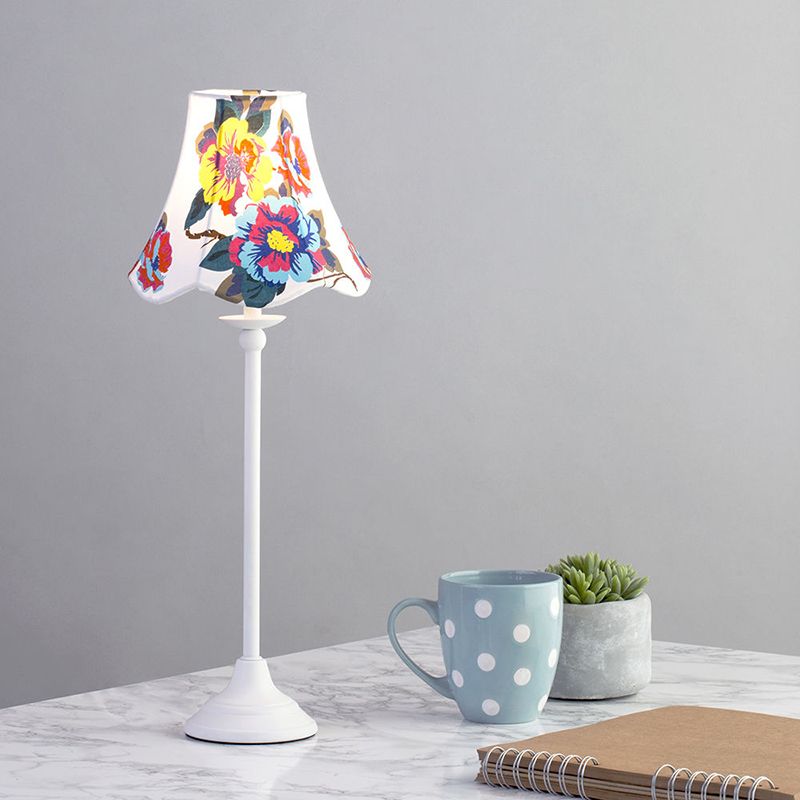 Adding lighting can instantly lift the atmosphere of a room. But add pattern and colour into the mix and your room will be instantly transformed to a whole other level. Table lamp shades and ceiling shades are a great way to inject some colour and intrigue to a room, read below for why we recommend choosing patterned shades.
injects colour and intrigue into a room;
adds contrast and oomph to neutral toned rooms;
helps unite other design elements;
gives texture to a room;
reinforces the theme of the room;
create an unexpected twist.
Patterned shades inject colour and intrigue into a room
Placing patterned shades into a room whether they be ceiling or table lamp will instantly add interest and colour. Make sure to balance out the room by introducing accessories with a similar colour tone. For instance, a bold patterned shade can be teamed with a complementing throw, cushion or rug. Try to follow the design 'rule of three' when it comes to accessories as to not appear too symmetrical. And scatter the cushions away from the throws and not too near to the rug to avoid a cluttered feel.
Patterned shades add contrast and oomph to neutral toned rooms
A neutral themed décor will benefit from a flash of pattern and colour. A white or cream coloured room can come alive with just the smallest hint. Our Hex cut-out drum shade gives a subtle hint of copper that can be seen through the geometric cut out design. The minute detail will give a plain room just enough oomph without looking too over the top. Furthermore, when lit the shade will shine a soft geometric glow over the walls. We'd recommend adding small hints of copper from accessories, such as a clock or tea lights to compliment the shade.
Patterned shades help unite other design elements
Patterns such as geometric or floral can bring out elements of other designs in a room. A geometric patterned shade twinned with a parabolic floor lamp will set the room off with a trendy contemporary style. Whilst floral patterned shades will bring out other colours you might have in the room. For instance, in a piece of artwork or a print on a scatter cushion. It's all about balance and unity when adding pattern and colour.
Patterned shades give texture to a room
Texture and contrast is key to add layering and depth to a room. Layering will give the room interest as well as warmth. Choosing shades that feature a patterned or crystal cut detail will reinforce this contrast, especially when lit. Our Tiffany glass range boasts both texture, pattern and colour. A stunning lead and glass finish that will give a warm and welcoming aura.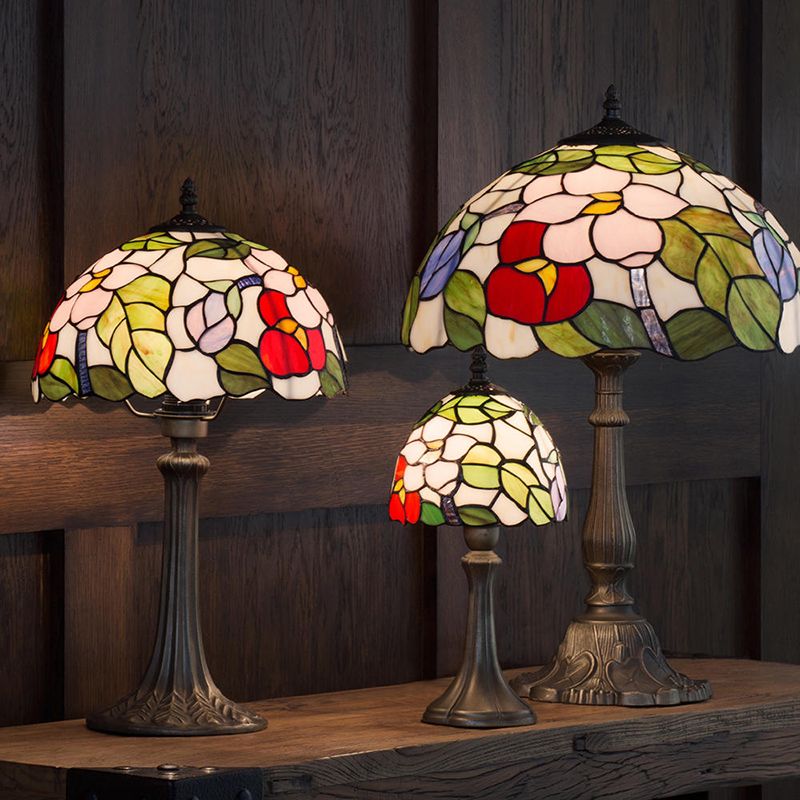 Patterned shades reinforce the theme of the room
If you've opted for a themed room, such as a shabby chic style or nautical interior, patterned shades can help reinforce this style choice. For example, ceiling shades in a distressed or cutout pattern will tie in with a country shabby chic style. Similarly, striped shades will help emphasise a nautical or botanical theme. Even the most subtle patterns can reinforce a rooms theme. Try not to go too overboard with a trend or you'll be in danger of creating a cliché room.
Patterned shades create unexpected twists
If you're opting for a bold move you could use patterned shades to add an unexpected twist to a room. Choosing shades with a more unique pattern and then placing them in a completely different style of room will give a dramatic statement. For instance, choose a contemporary and sculptured design such as our Fractal range of shades and place them in a more industrial setting and you've instantly created an eclectic interior.